Final Rehearsal
2018-12-03
Counting down to the Final of Miss Chinese Vancouver Pageant 2018, the 10 finalists participated at the final rehearsal for the competition on December 6. With the theme of "Classics ∞ Abound" in mind, classic elements and new flavours have been added to the prelude dance, self-introduction, Q&A segments and more. The contestants and special guest performers of the evening will travel back in time with the audience and embrace the dazzling future in this Silver Jubilee celebration of Fairchild TV.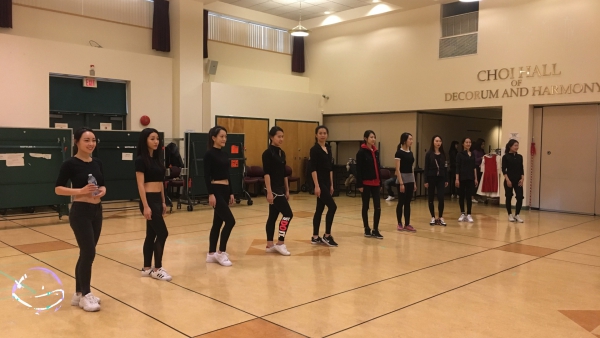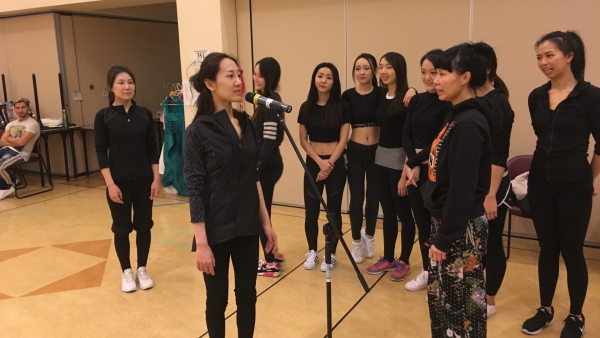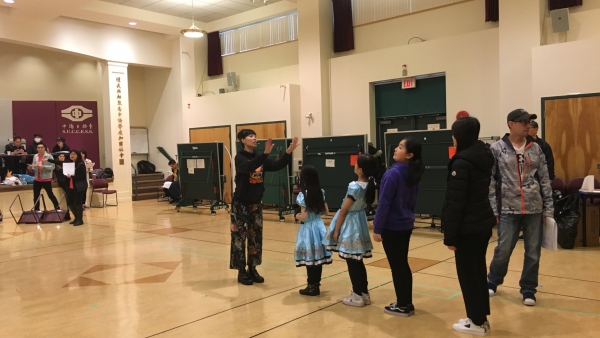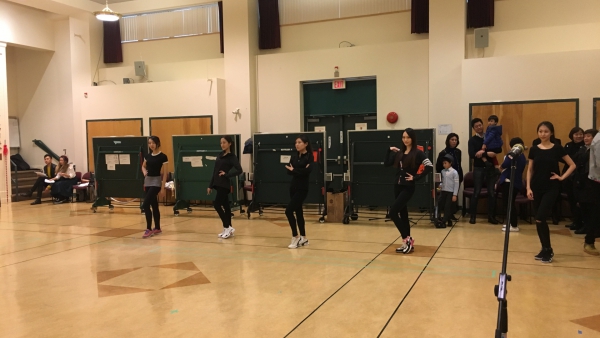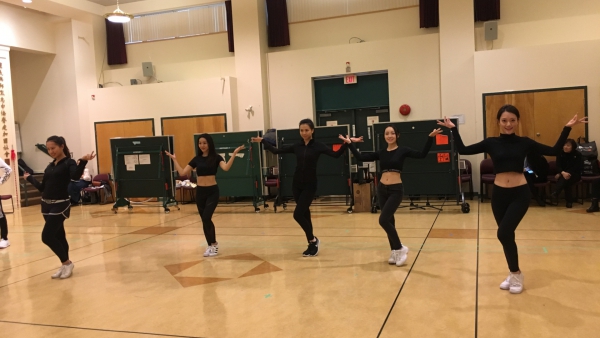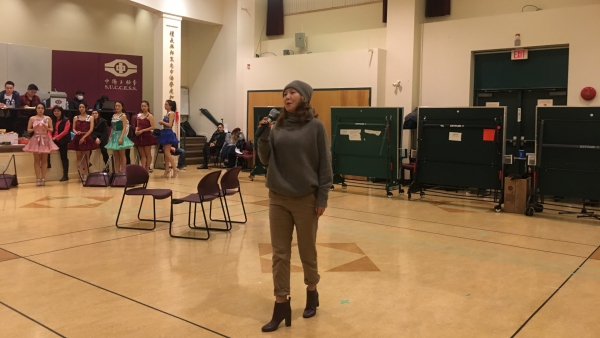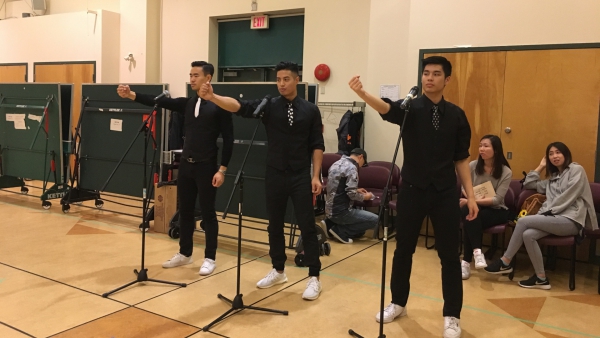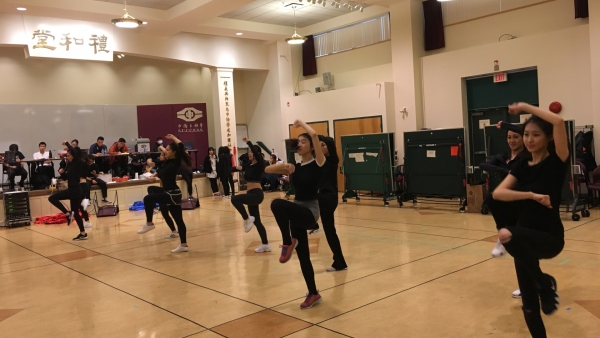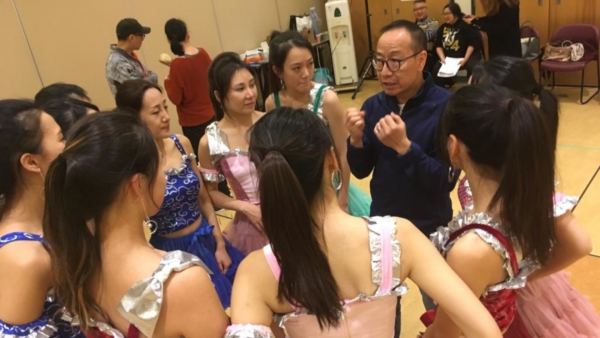 Miss Chinese Vancouver Pageant Final taking place at Vancouver Convention Centre on December 8 will be broadcasted live at 7:55pm (PST) on Fairchild Television (Canada West), Talentvision, and MCVP official website. Stay tuned to witness the birth of Miss Chinese Vancouver 2018 Champion!
MCVP Contestants Meet with Judges
2018-11-30
The Miss Chinese Vancouver Pageant 2018 Final will be held at the Vancouver Convention Centre on Thursday December 6th. As the Final is fast approaching, the 10 finalists have been working extremely hard to prepare themselves for the big day, hoping to impress the judges with their wisdom and talent. Recently, the 10 contestants met with the judge panel of this year's Pageant composed of renowned artiste Ms. Linda Chung, Regional Medical Director of Infection Prevention & Control for Vancouver Coastal Health Dr. Titus Wong, and Managing Director of Asian-Canadian Special Events Association Mr. Charlie Wu and showcased their outer and inner beauty.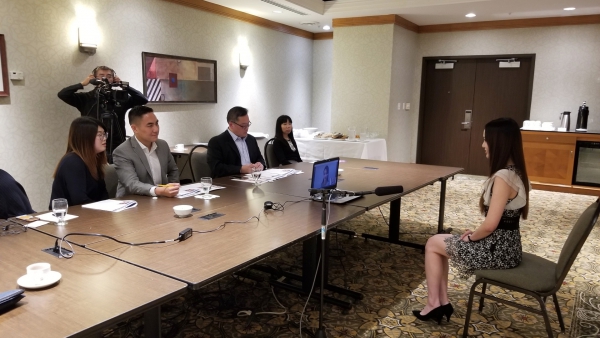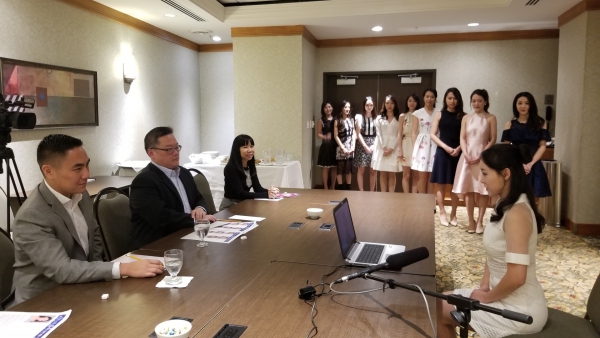 During the meeting, Miss Chinese Vancouver Linda shared tips on how to manage the stress, overcome stage fright, and excel at the competition. Another Miss Chinese Vancouver and Miss Chinese International, Jennifer Coosemans, who has returned to Terrance to study, also took time to get involved through an online video call. Along with member of the band Soler Dino Acconci, who is currently working overseas, the 5 judges will select the winners of the 10 awards on December 6th.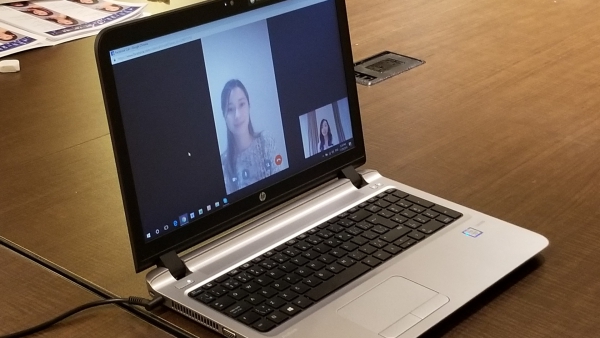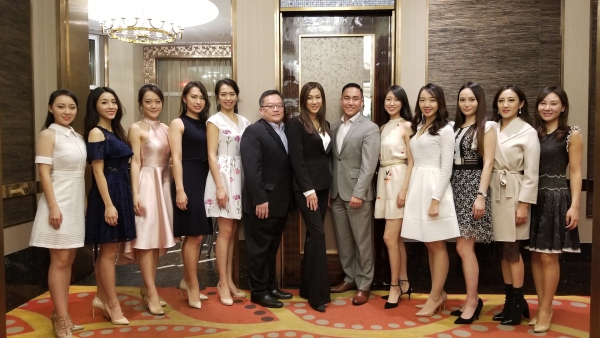 Fitting Sessions for MCs & Winners of MCVP 2017
2018-11-28
Experienced program host Fred Liu and the witty BChiu along with versatile Hong Kong artiste Jack Wu will take on the roles as MCs for Miss Chinese Vancouver Pageant 2018, which will be held in less than 2 weeks. Image Director Betty lately has specially selected decent, hand-tailored luxurious suits for Fred and BChiu to highlight their distinctive charisma.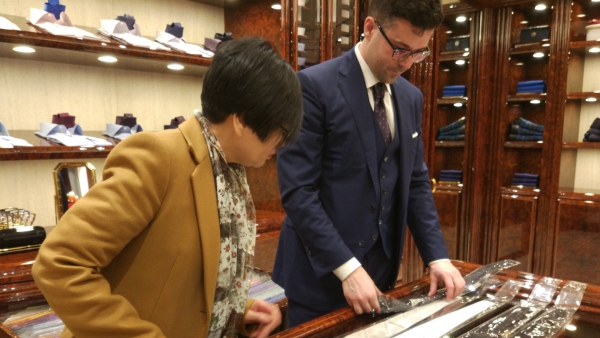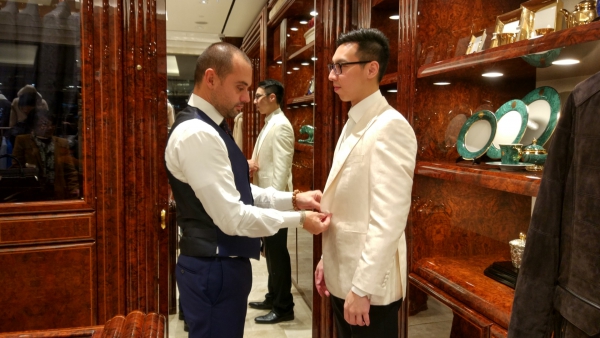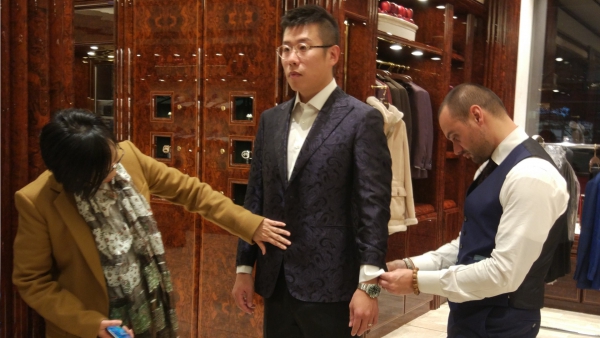 Winners of MCVP 2017, champion Cheryl Ng, 1st Runner-up Ruby Ng, and 2nd Runner-up Tingting Niu, are also ready to dazzle at the glamorous night in classy evening dresses and congratulate the new Miss Chinese Vancouver. This much-anticipated annual extravaganza on December 6th is definitely something everybody is looking forward to!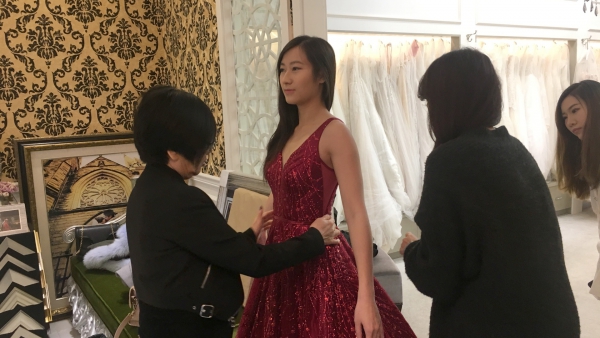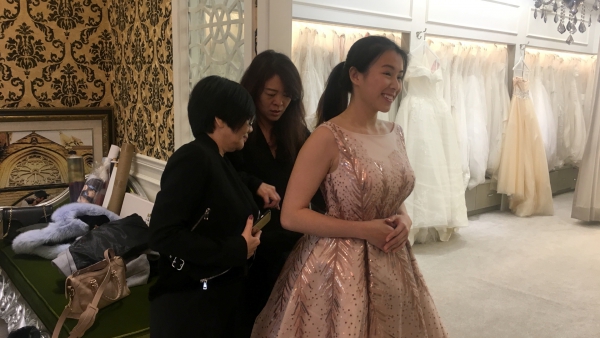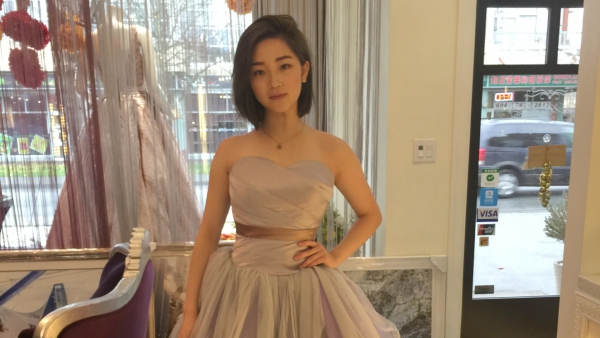 MCVP Volunteers at Richmond Cares
2018-11-27
Symbolizing sincerity, kindness, and beauty, the 10 lovely Miss Chinese Vancouver Pageant contestants just volunteered on Giving Tuesday at the Christmas fund-raising event organized by Richmond Cares Foundation to encourage citizens to express their love and care. Along with toys and books donated by the kind local residents, the cuddy plush pandas purchased by our 10 warm-hearted ladies in support of the meaningful event will be given to children from low-income families, hoping to brighten the holiday season for underprivileged kids.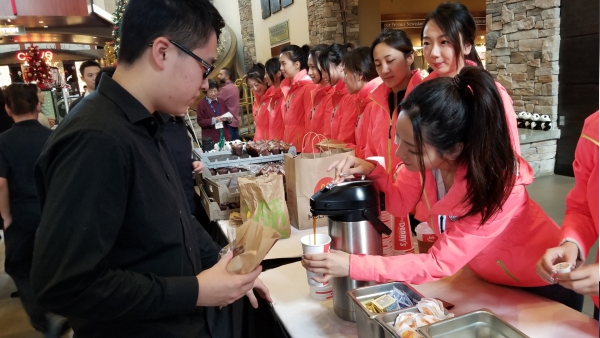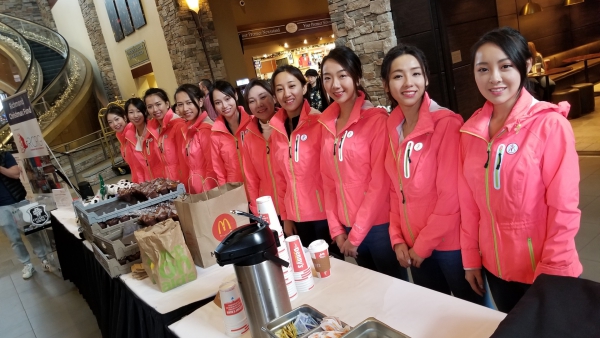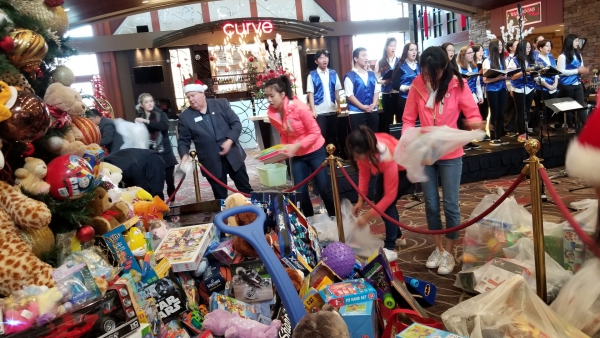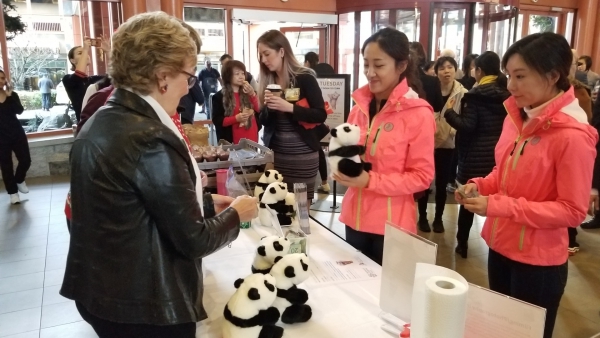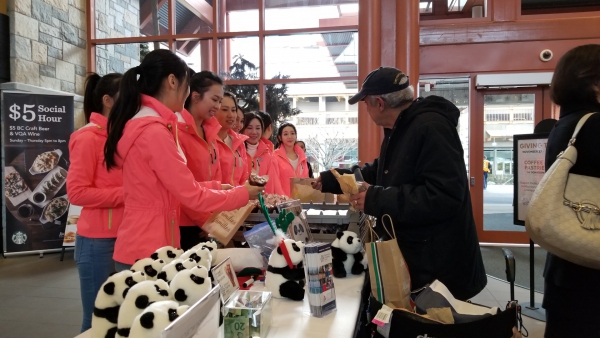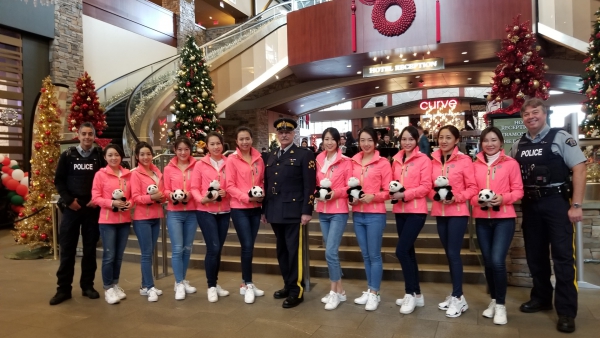 MCVP Interviews on Leisure Talk, City Chat, and R & B High Tea
2018-11-24
After more than two months of intensive training, the 10 finalists are well prepared and ready to take on the ultimate challenge at the Final. In the midst of their busy schedule, the ladies recently guested on Leisure Talk, City Chat, and Fairchild Radio's R & B High Tea to share some interesting stories of training and the precious friendships and bonds among themselves. To find out more about the 10 lovely contestants and their remarkable Pageant journey, tune in to Fairchild TV's Leisure Talk on November 28th (Wednesday) at 6:20pm, Talentvision's City Chat on November 29th Thursdays at 9:25pm PST, and FM96.1 on November 25th and December 2nd (Sunday) from 2:00pm to 3:00pm for R & B High Tea.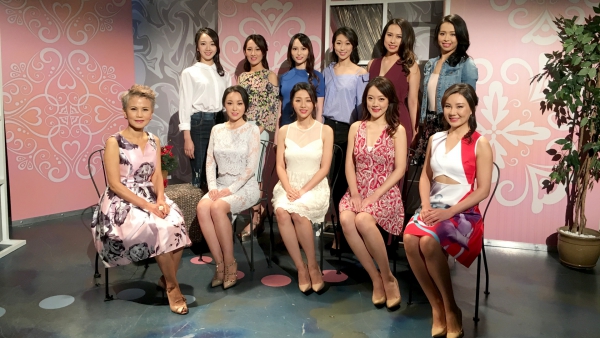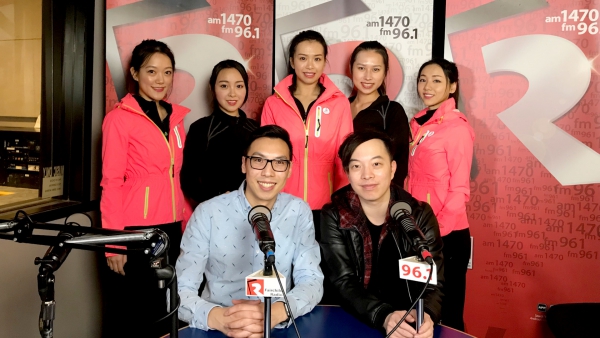 MCVP Visits Vancouver General Hospital
2018-11-23
Every year, Fairchild TV donates the production of Miss Chinese Vancouver Pageant to a different charity organization as its entertainment for a fund-raising gala and this year, VGH & UBC Hospital Foundation has been selected as the beneficiary of the annual MCVP Gala Dinner. The Foundation recently invited the 10 contestants for a tour at Vancouver General Hospital to learn more about the Hospital's services, facilities, and plans for future development. During the tour, the 10 finalists were introduced to some advanced surgical instruments at the Simulation Centre. Professional medical knowledge and proper use of these advanced technologies can improve the accuracy and safety of emergency surgery and save more lives.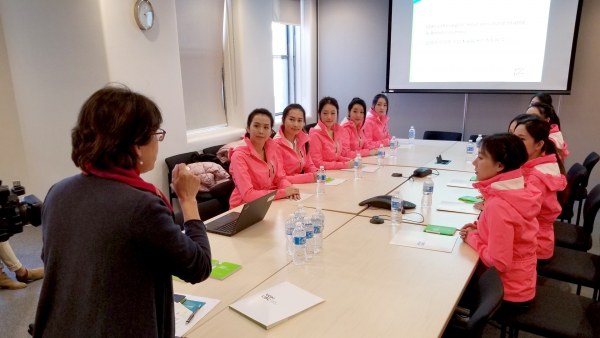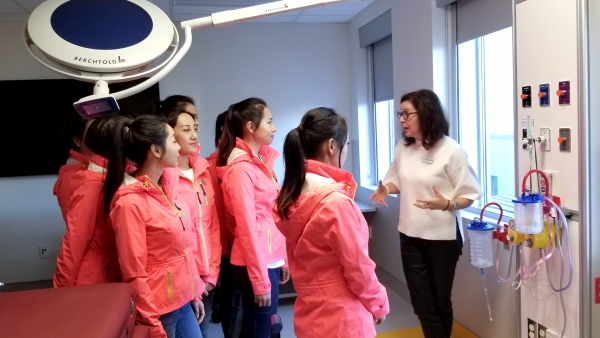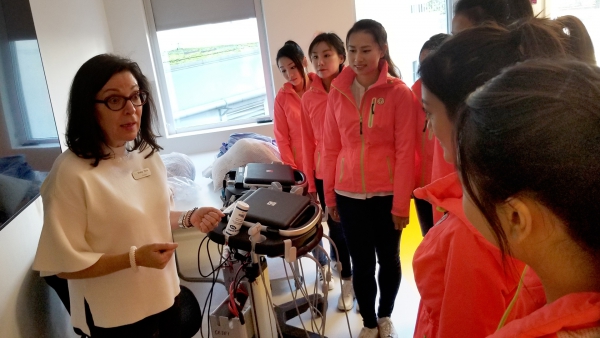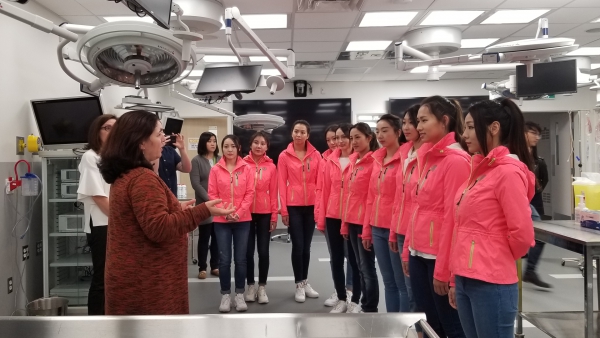 This inspiring tour has not only widened the finalists' horizon but has also motivated them to work extra hard at the Final for a good cause. Meanwhile, Dr. Titus Wong from Vancouver General Hospital will also attend the Pageant as judge along with Miss Chinese Vancouver 2003 and Miss Chinese International 2004 Linda Chung, renowned singer-songwriters Dino Acconci, Miss Chinese International 2016 Jennifer Coosemans, and Managing Director of Asian-Canadian Special Events Association Charlie Wu to select the Champion.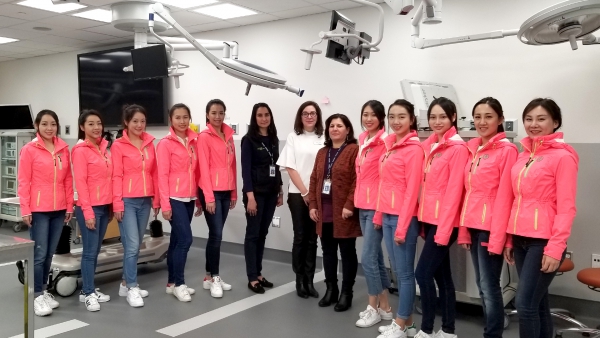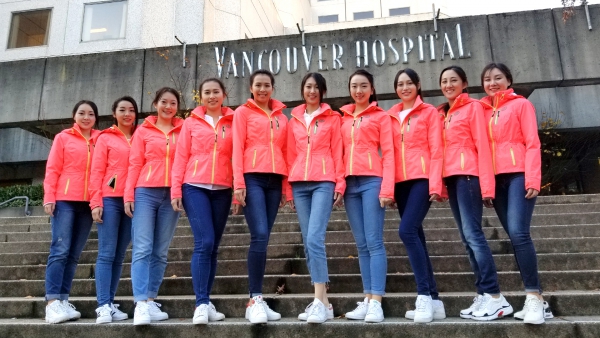 Fifth Chapter of the Pageant Journey: Counting down -- pick the best!
2018-11-20
The 10 finalists recently attended another beauty seminar to learn about the latest information on medical aesthetic technologies in preparation for the Final.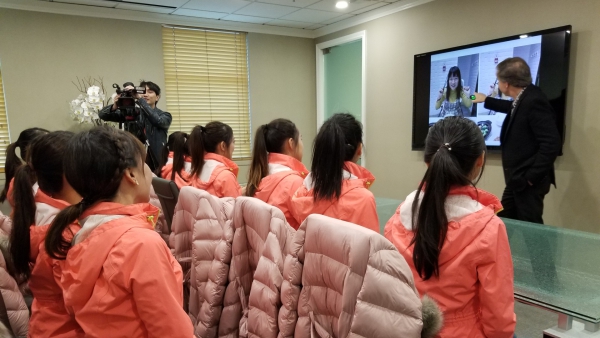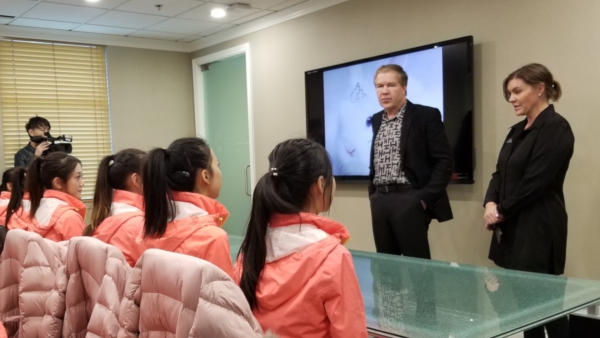 More fittings are inevitable In the midst of their training schedule. Distinctive costumes have been custom-made and elegant evening gowns selected, accessorized by dazzling high heels and sparking jewelry. With the hard work from Image Director Betty, the girls will definitely shine through the competition. Make sure you will stay tuned to witness the birth of a new Miss Chinese Vancouver on December 6th!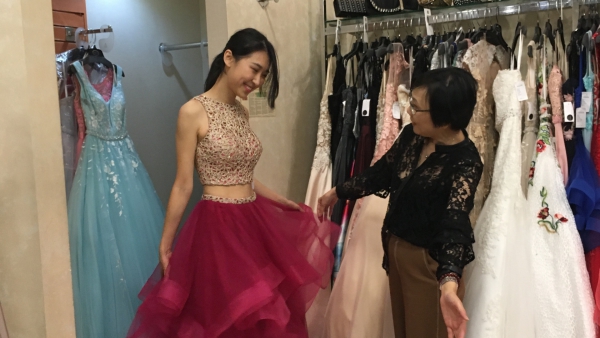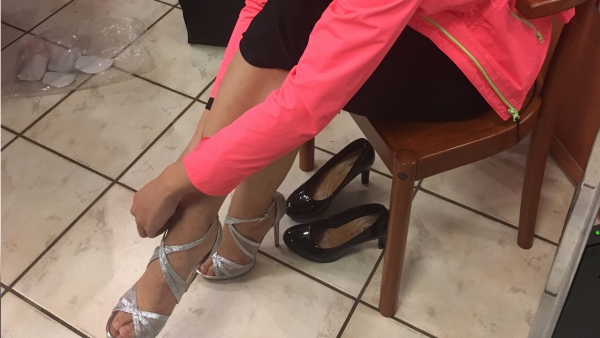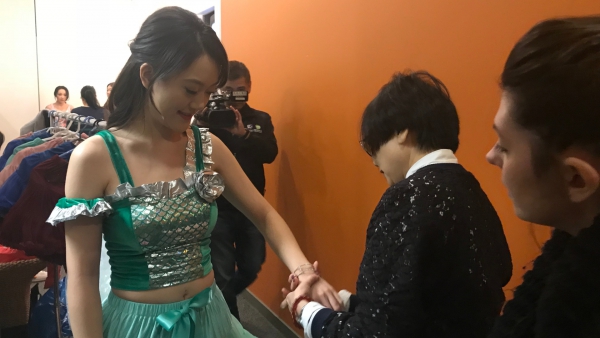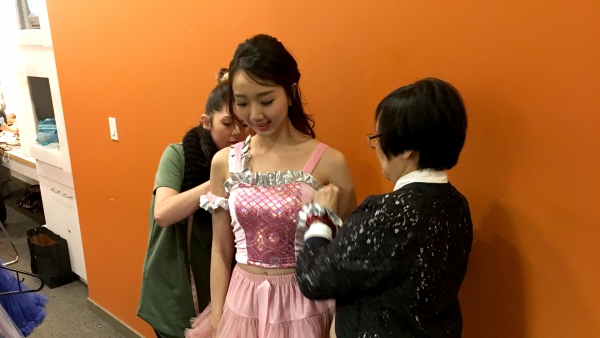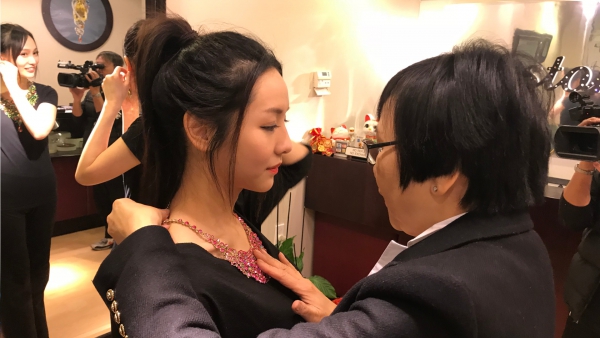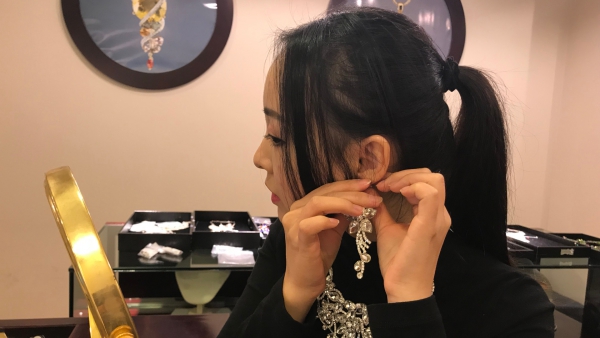 MCVP Visits S.U.C.C.E.S.S. Senior Care Home
2018-11-19
Miss Chinese Vancouver Pageant has a long-standing tradition to show love and care to the seniors. This year's contestants just visited the SUCCESS Austin Harris Residence and performed for the elderly in a warm winter afternoon. The 10 warm-hearted ladies also put a lot of effort into creating an entertaining and fun program. First up was an elegant Chinese Classical dance performed by #5 Nicole Chu. Next, #3 Maggie Lee partnered with #10 Ryea Jin to demonstrate some simple aerobic exercises, followed by a melodious pipa and flute duet by #4 Angela Wei and #6 Sarah Xu and an energetic Kpop dance by #1 May Li, which boosted up the spirit throughout the entire room. #2 Alice Lin, #7 Rachel He, #8 Lily Jin, and #9 Larina Zhou delivered two beautiful renditions of the Chinese songs "Sweet As Honey" and "Evening Primrose". Their captivating voices led the elderly residents to clap and sing along.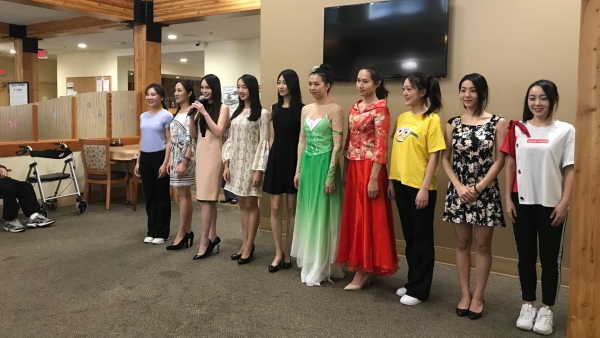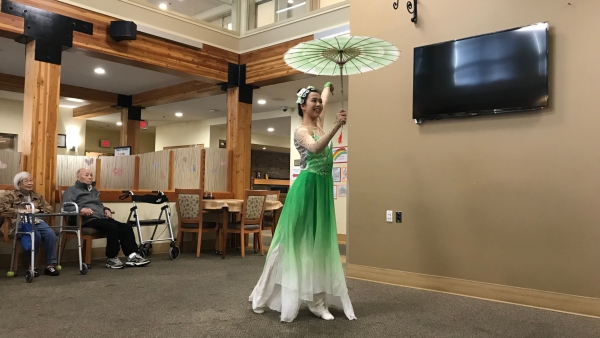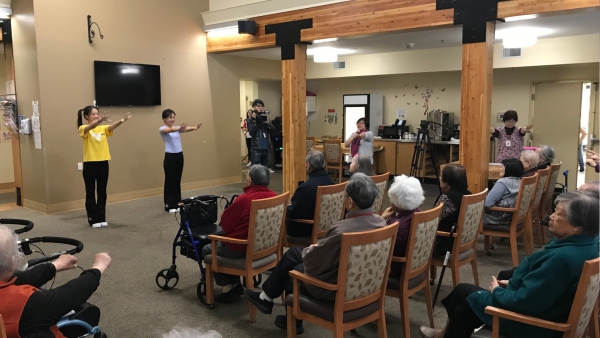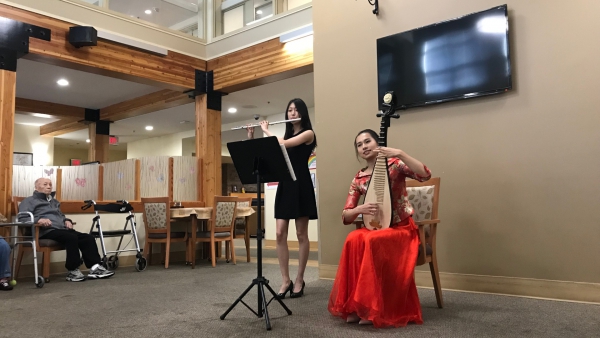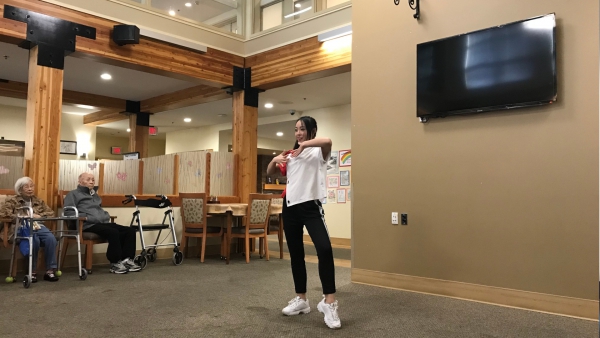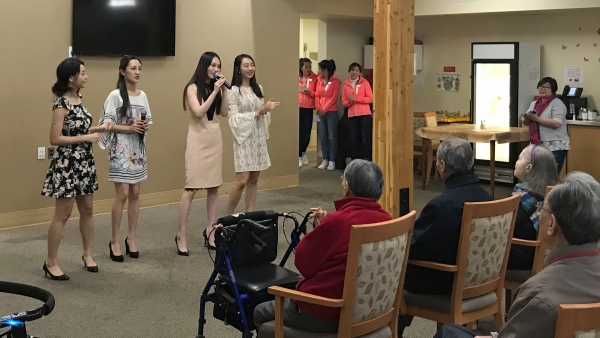 The 10 lovely angels then handed out special stones filled with blessings and presented a hand drawn portrait poster to the seniors as a token of their love.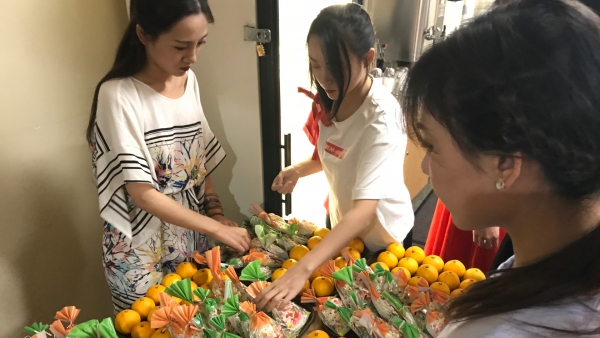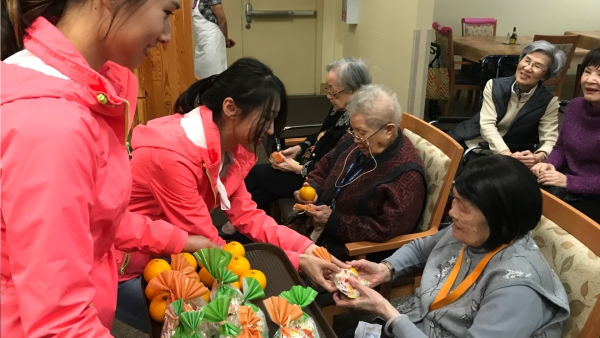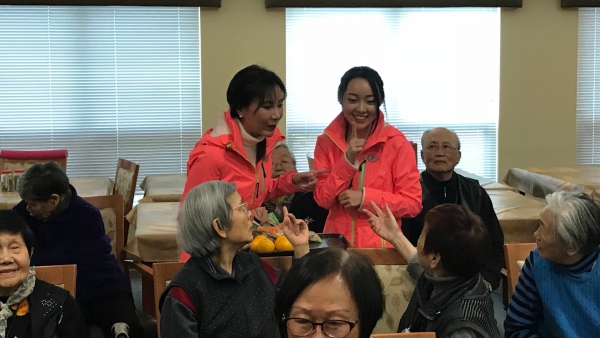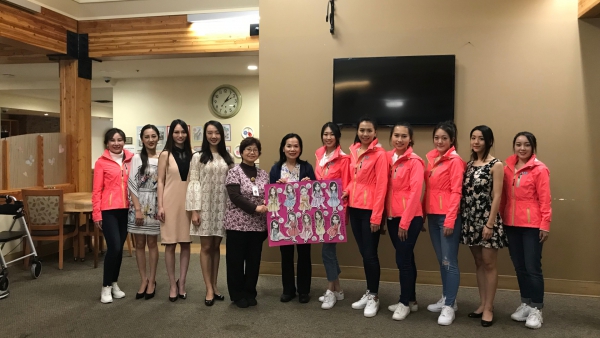 Lastly, the finalists also paid a visit to Jackson Lam Adult Day Centre and together they sang songs bringing cheers and happiness.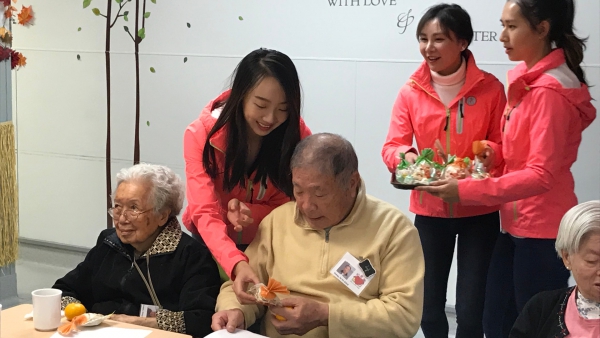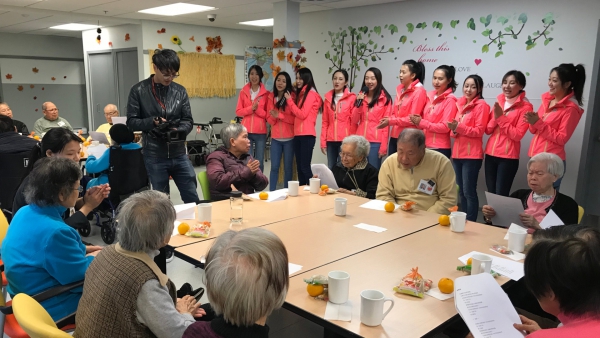 Pageant Journey: A Sharing Session with MCVP 2017 Winners
2018-11-13
The 10 finalists must be physically and mentally prepared to take on the ultimate challenge on December 6. To achieve this, MCVP 2017 champion Cheryl Ng, 1st Runner-up Ruby Ng, and 2nd Runner-up Tingting were invited to share some tips on how to excel at the Final with the girls. Cheryl suggested that the contestants show off their confidence when meeting the judges since confidence makes one beautiful and attractive. Ruby revealed her secret to healthy eating and keeping a slim body. In addition to some fitness tips, she also gave advices on how to reduce mental stress. Tingting talked about how projecting an outstanding image for herself and emphasizing her witty eloquence made her stand out in the competition.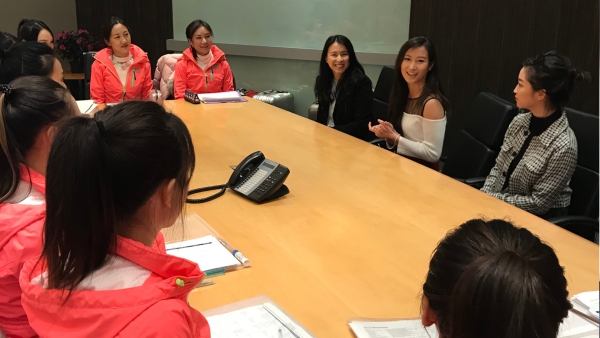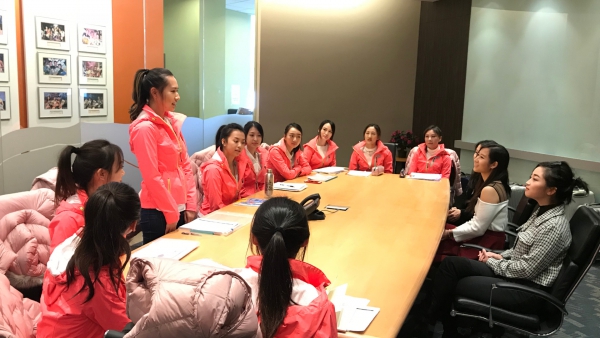 During the sharing session, the finalists were keen to raise questions for more advices hoping to showcase their best on the big day in December!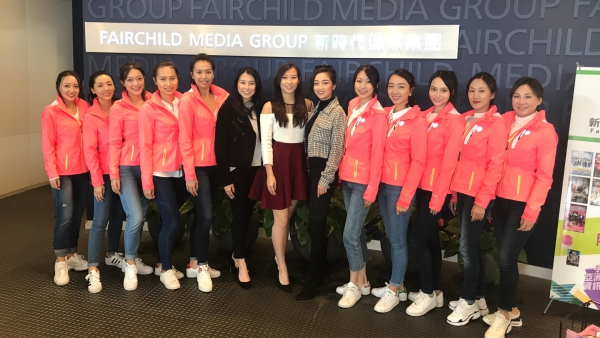 MCVP benefiting Surgical and Eye-care Patients
2018-11-07
Fairchild Television has named VGH & UBC Hospital Foundation as the beneficiary of the Miss Chinese Vancouver Pageant Gala Dinner this year. Today, the 10 gorgeous finalists attended the MCVP 2018 Gala Dinner press conference held by the Foundation at Aberdeen Centre.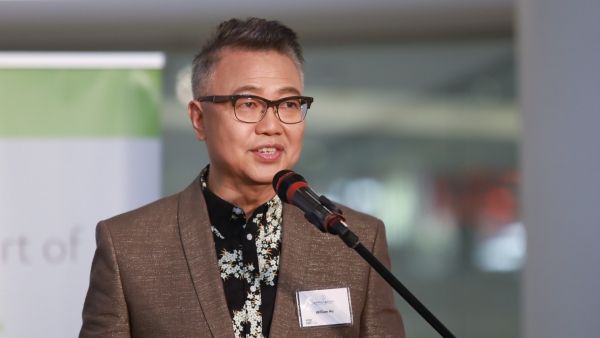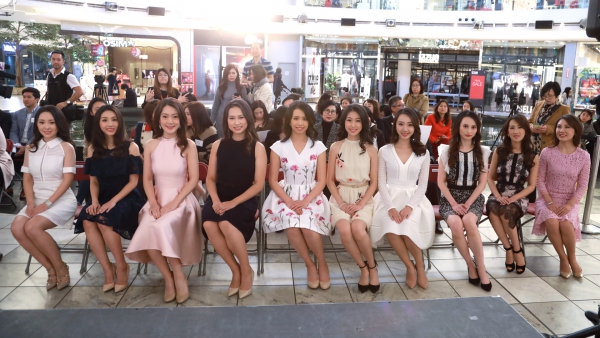 The contestants first appealed to the audiences for their attention to raise fund for a surgical navigation system that helps to reduce surgical time and speed up patient recovery from surgery as well as to create a safe, accessible and welcoming waiting space at the Eye Care Centre for elderly eye-care patients. The 10 warmhearted finalists also took this opportunity to express gratitude to their "Guardian Angels" for the unconditional love and continuous support.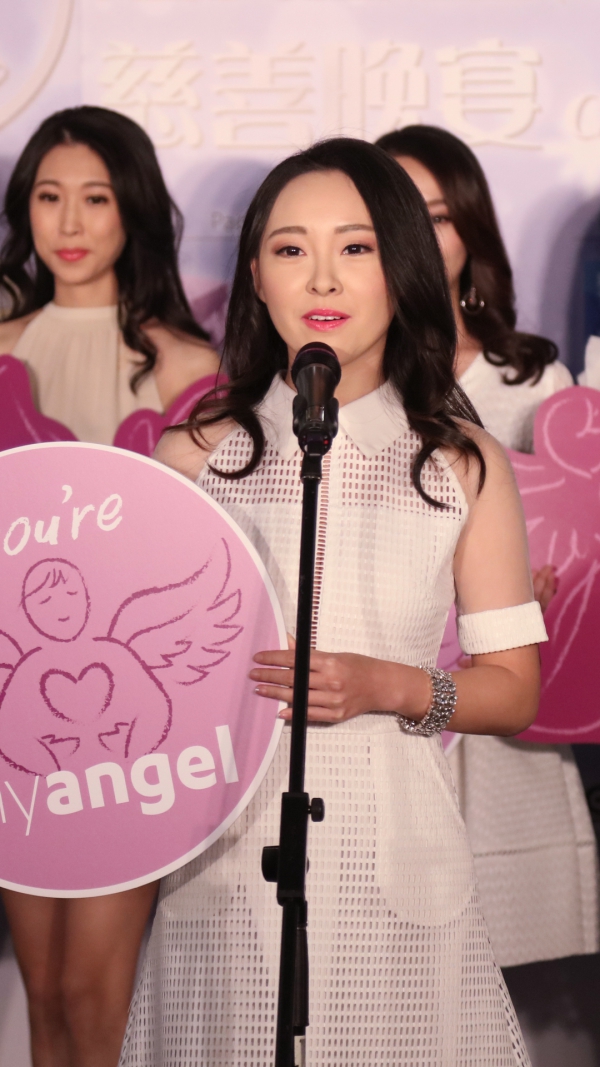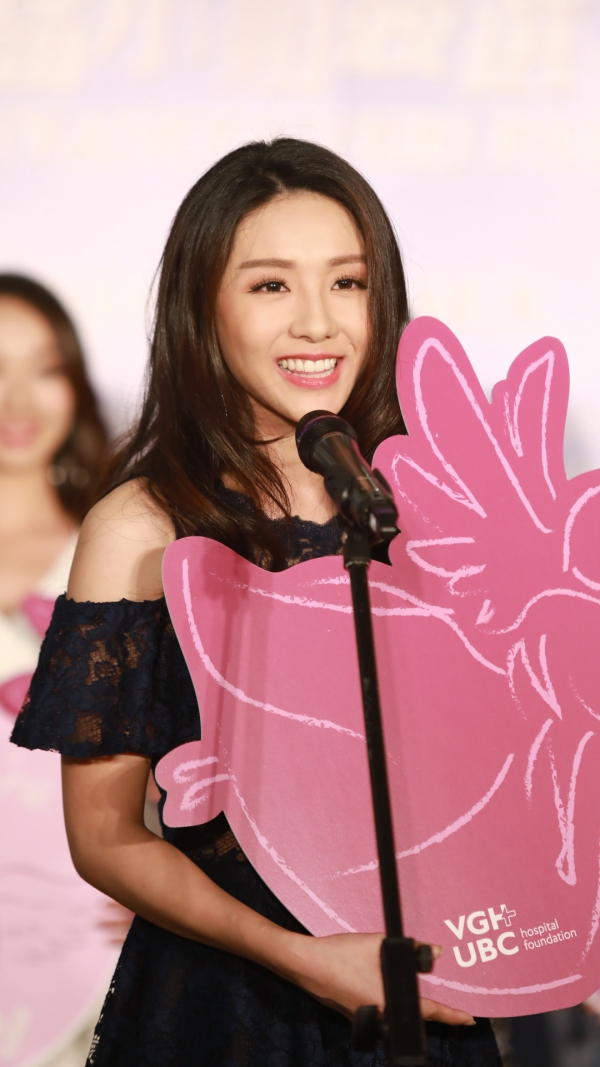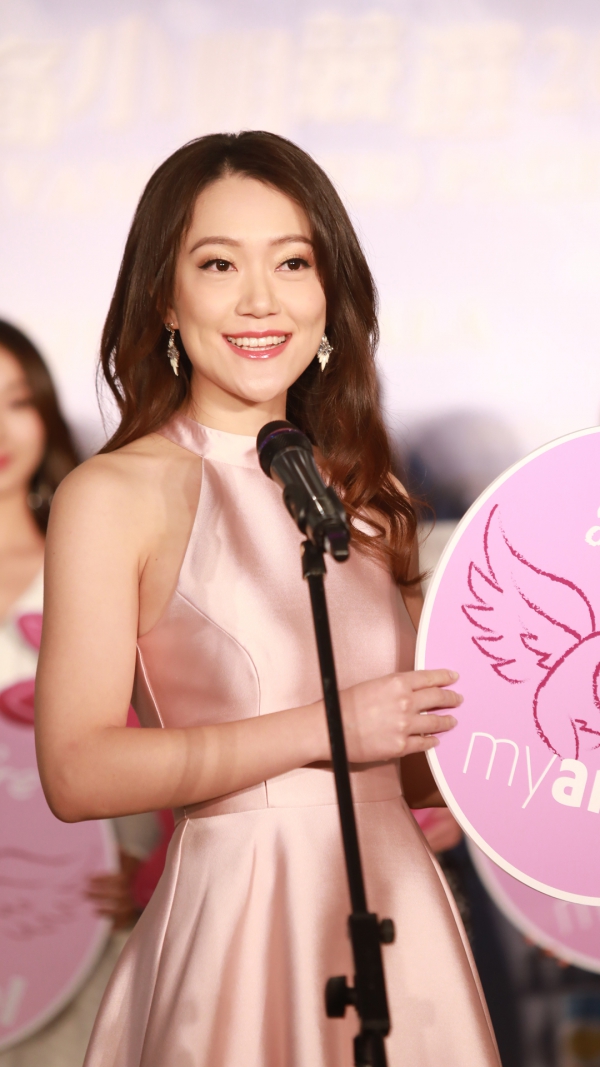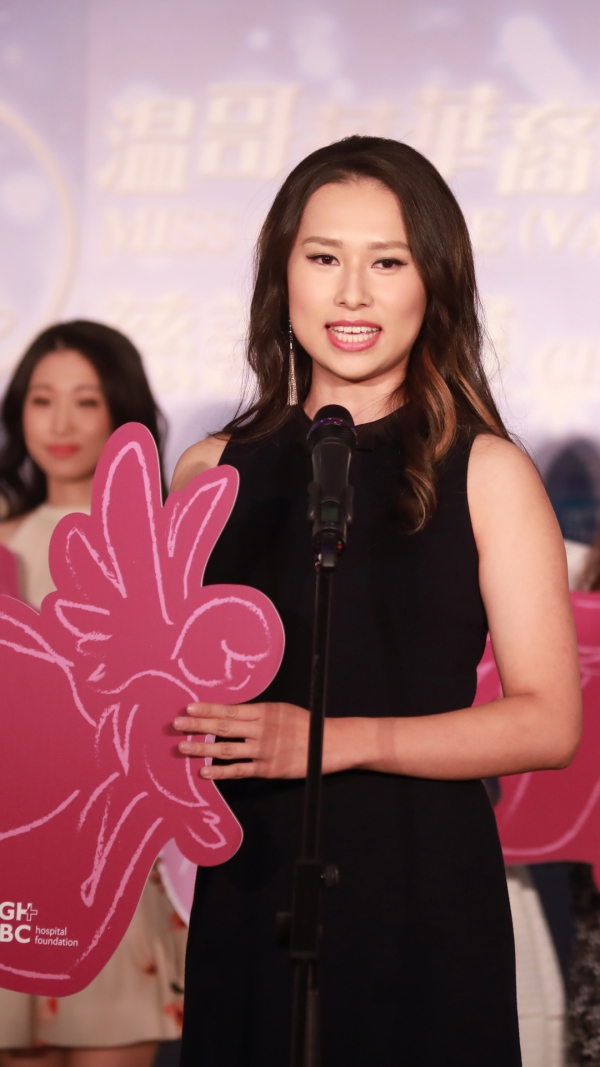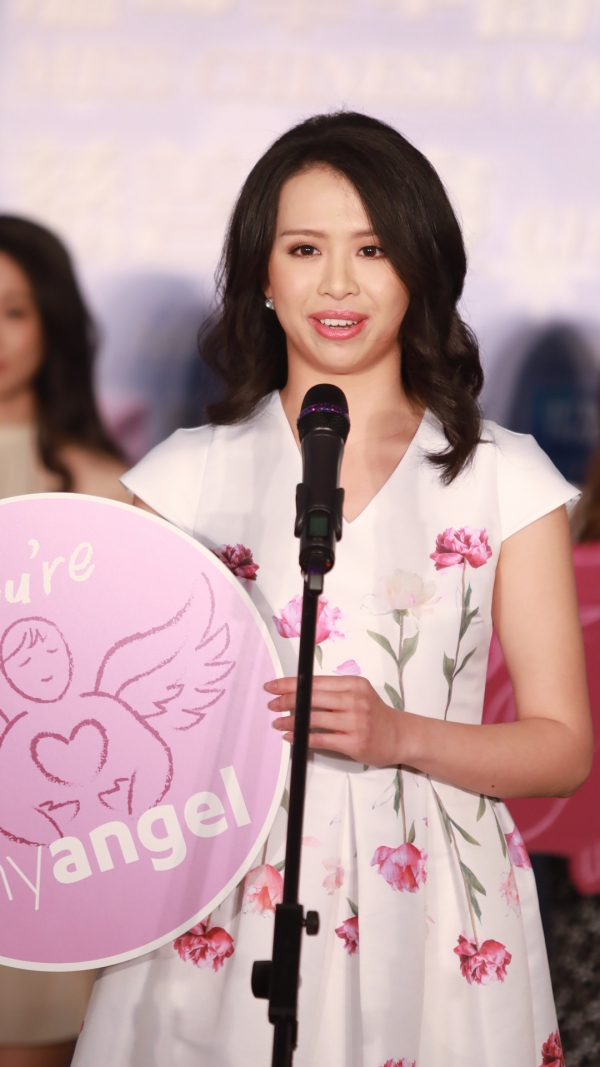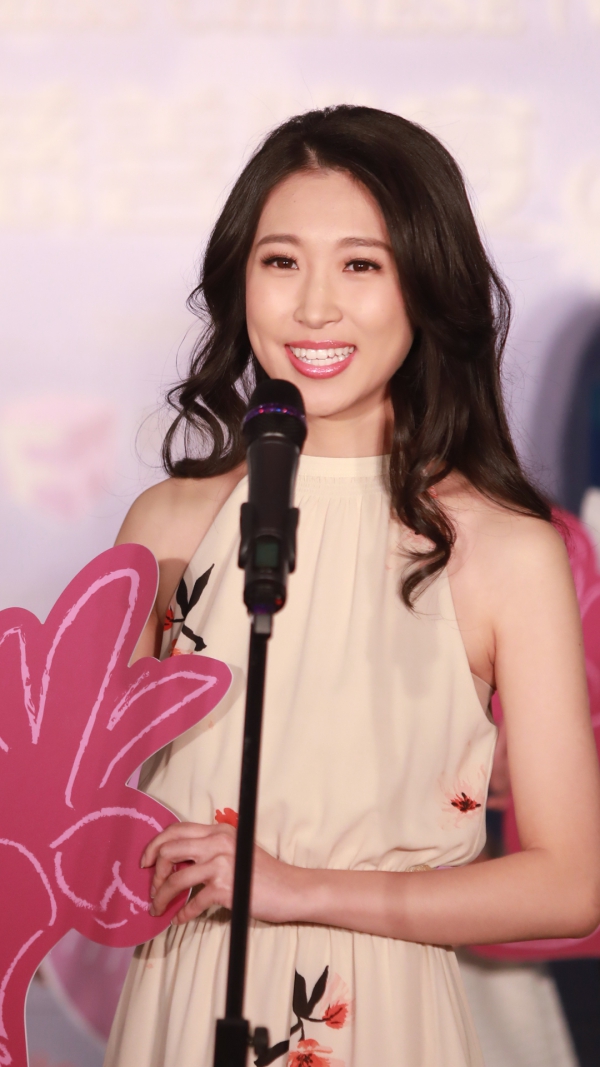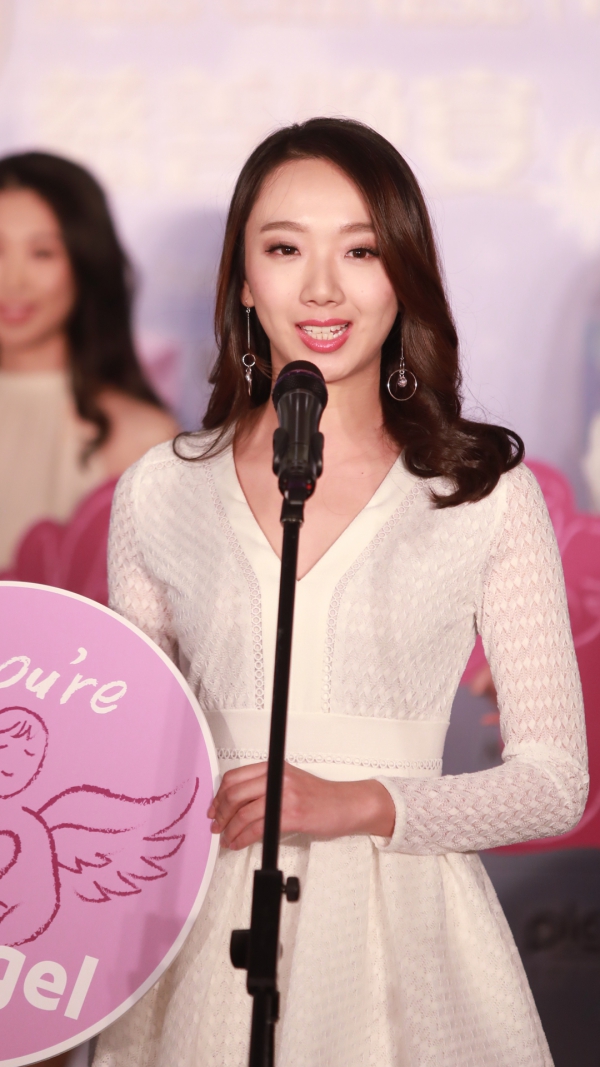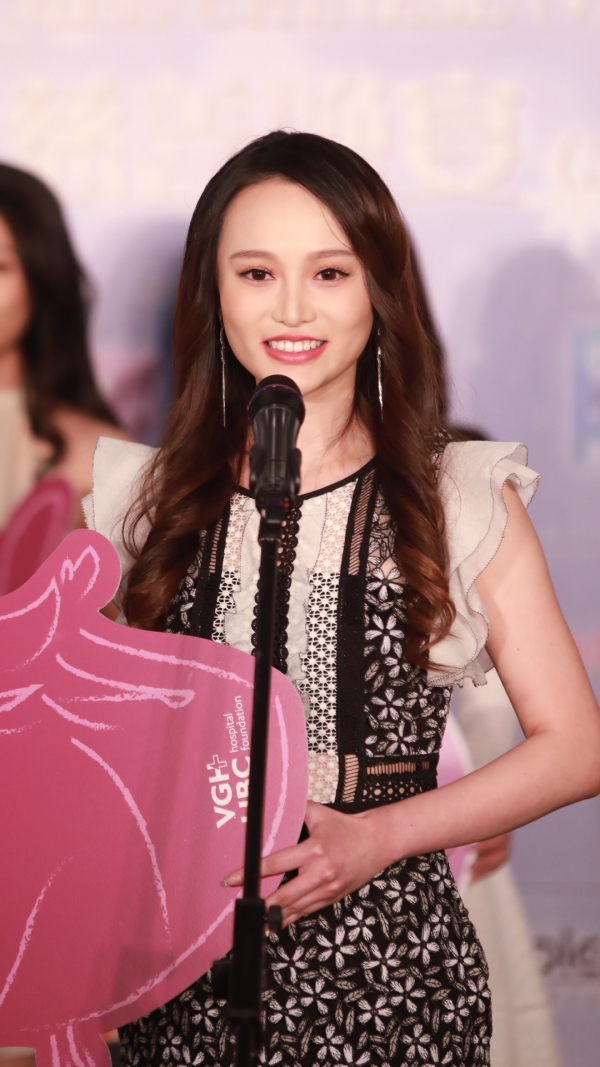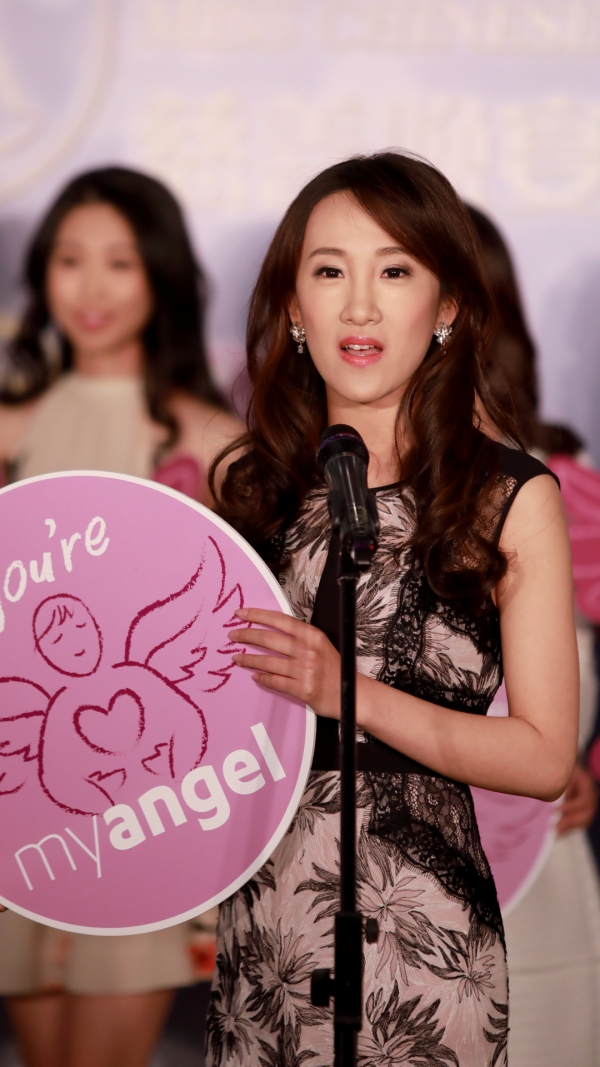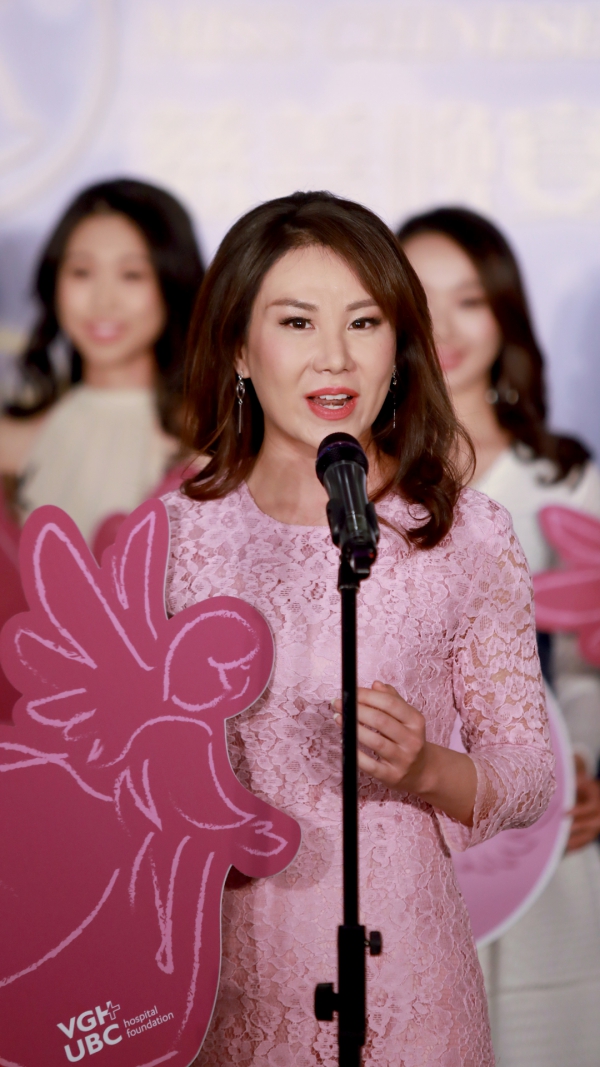 As a token of appreciation, President and CEO of VGH & UBC Hospital Foundation, Ms. Barbara Grantham presented to the President of Fairchild Media Group, Mr. Joe Chan a Thank You plaque and wished everybody a successful event on December 6. Since it was the contestants' first official public appearance, the venue was full of crowds and filled with flashes and shutter noises as fans were capturing snapshots of the 10 stunning ladies. Through the remarkable performance by the contestants at the Final, MCVP 2018 Gala Dinner will definitely exceed its fundraising goal.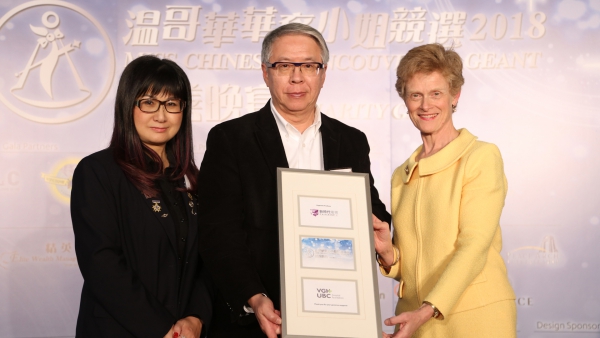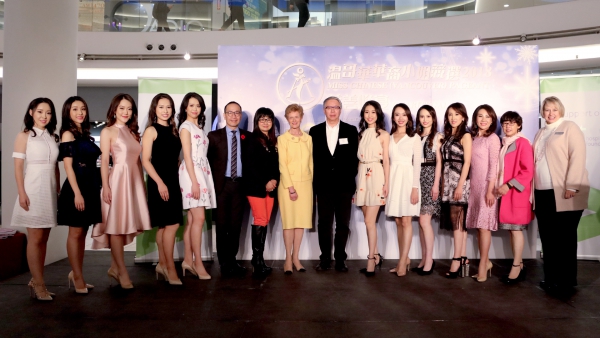 Fourth Chapter of the Pageant Journey: How to Sculpt a Slender Figure?
2018-10-30
For over 20 years, Q&A has been considered to be the toughest segment in the Miss Chinese Vancouver Pageant as the contestants need to answer unpredictable questions conducted by the MCs graciously in flattering bikinis. To enhance their healthy and beautiful body, the finalists attended fitness sessions and worked out using different gym equipments instructed by professional trainers.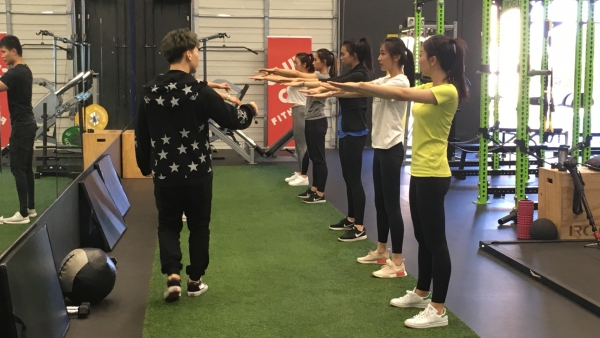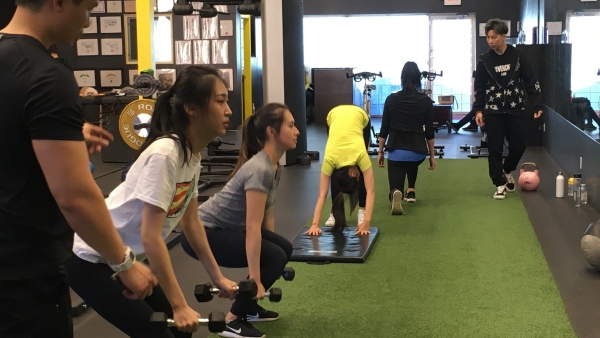 A seminar from a swimwear expert was also invited to show them how to select the best swimsuits to accentuate their charming and gorgeous figures according to different body types.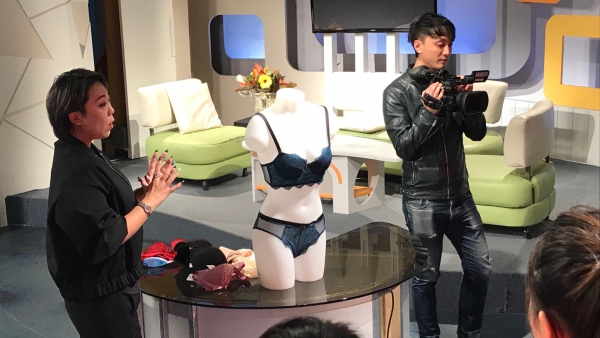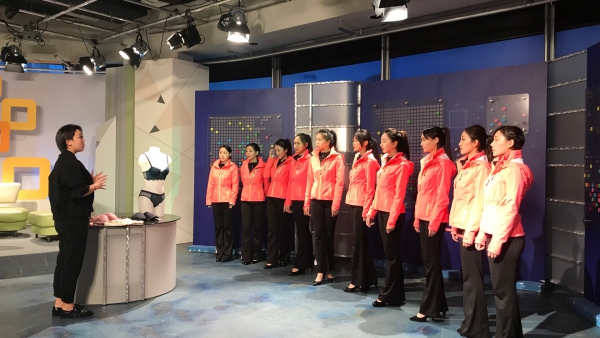 Pageant Journey: First challenge
2018-10-23
After a month of training, the contestants applied what they had learned to the photo and TV promo shoots. The 10 girls arrived early in the morning for make-up and hair-styling, getting ready to take on their first challenge with confidence. In harmony with Fairchild TV's Silver Anniversary, the finalists were accessorized with glamorous silver rings, necklace, and bracelets and several stylish outfits to express their contrasting personalities, bright and adorable vs. elegant and cool, in front of the camera.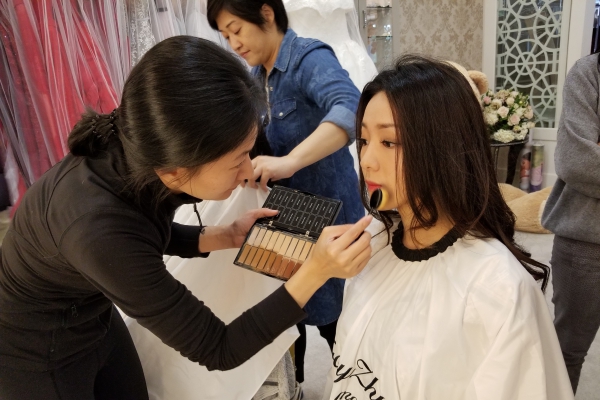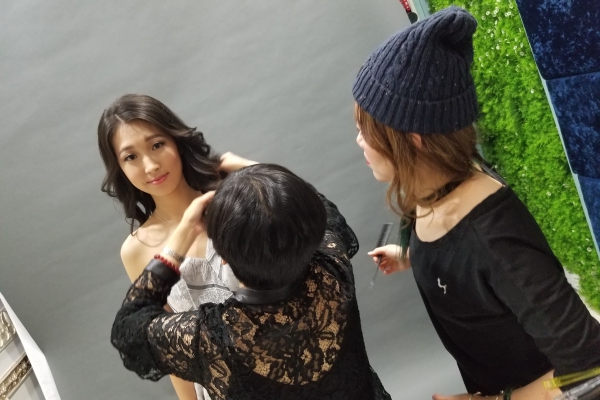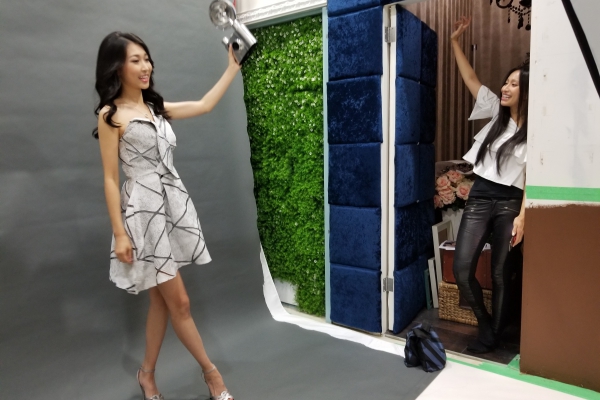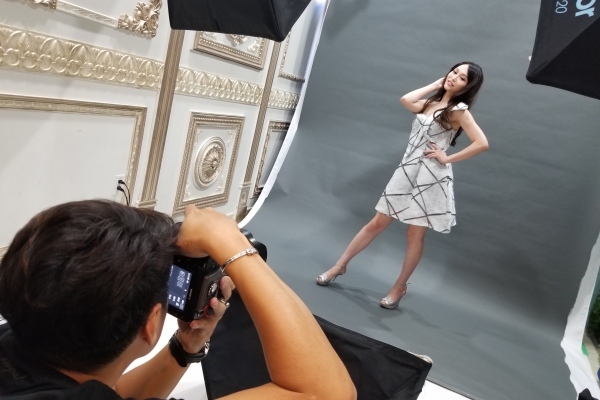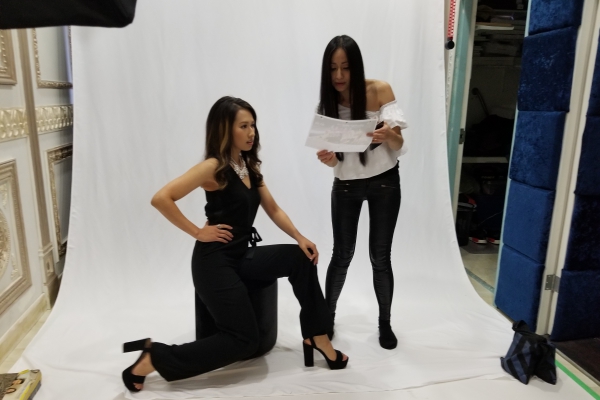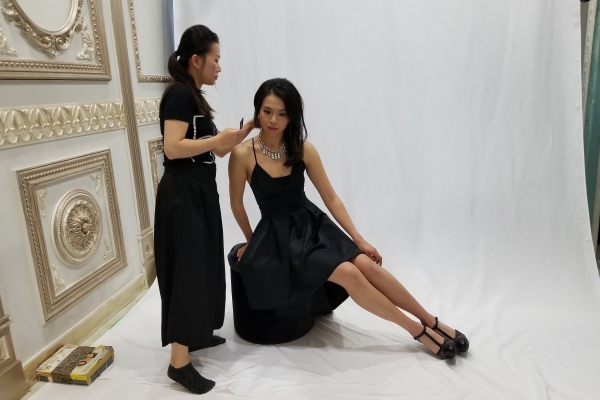 In the second part of the shooting, the gorgeous ladies put on classic black and white outfits, grooving with the music and radiating their charisma under the lens. To embrace this year's theme "Classics ∞ Abound", the"∞" hand sign was adopted as part of the end pose to represent the infinite potential of every young individual.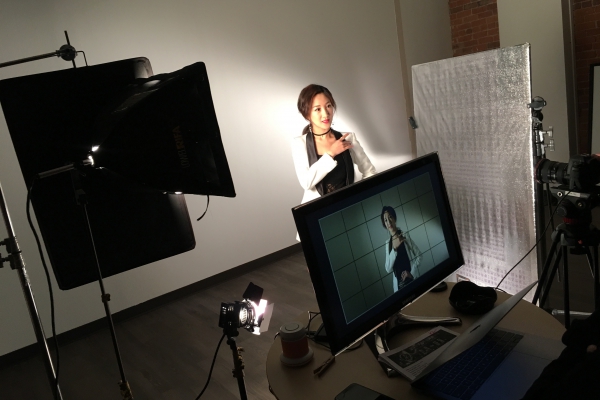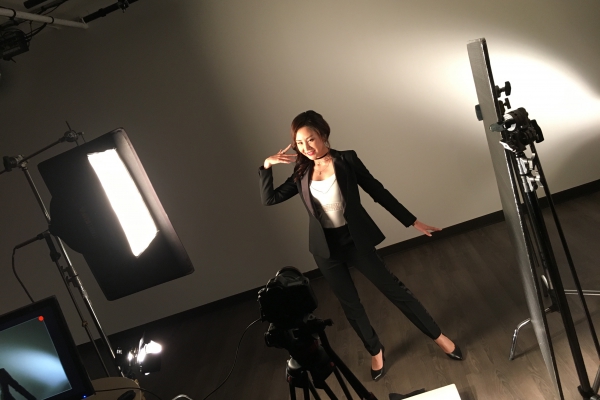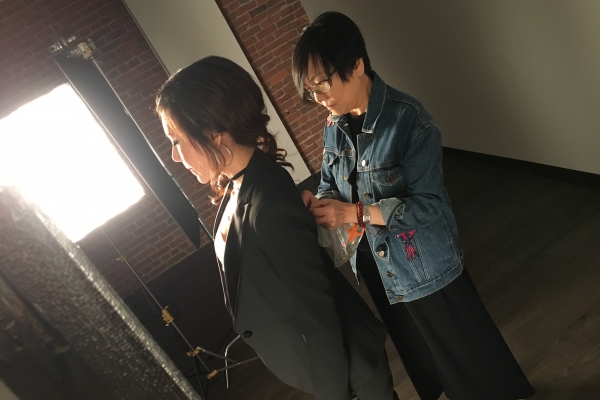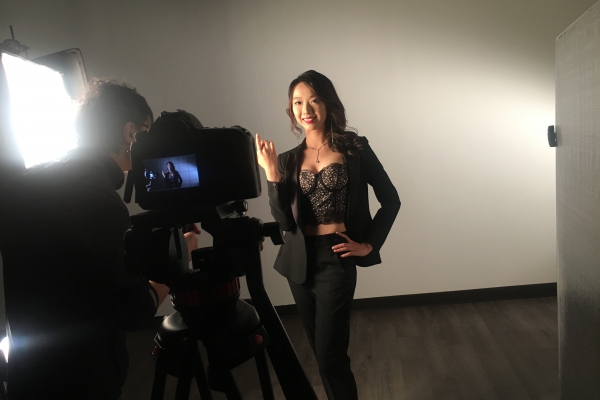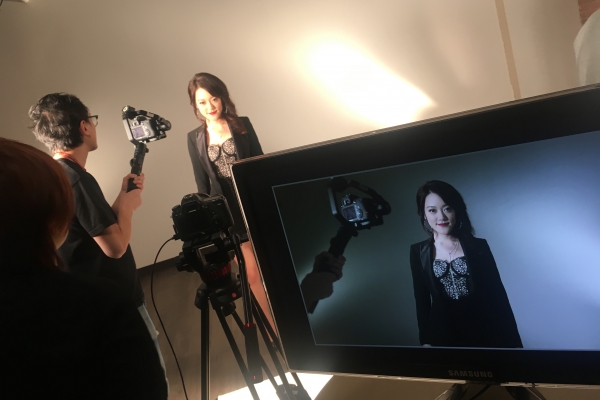 The 10 finalists will make their first media appearance on November 1 when all promotions will be launched. To capture every moment of this precious journey, make sure to follow MCVP Facebook and Instagram (mcvpCanada) .
Third chapter of the Pageant Journey: Stage Training
2018-10-19
Glamorous appearance and charming stage presence are key elements to excel in the Pageant. Throughout their busy schedule, the 10 finalists understand wholeheartedly what the Chinese idiom "Three minute glory on stage is made possible by ten years of hard work off stage" mean. In additional to modeling classes coached by professional instructor to liberate their self-confidence on stage and in front of the camera, the girls are also attending stage training session at least three times per week guided by Stage Director Didi to polish stage movements and dances. Let's look forward to their remarkable transformation at the Final on December 6th!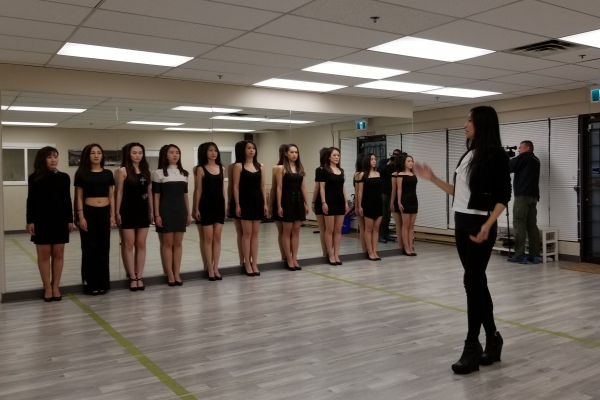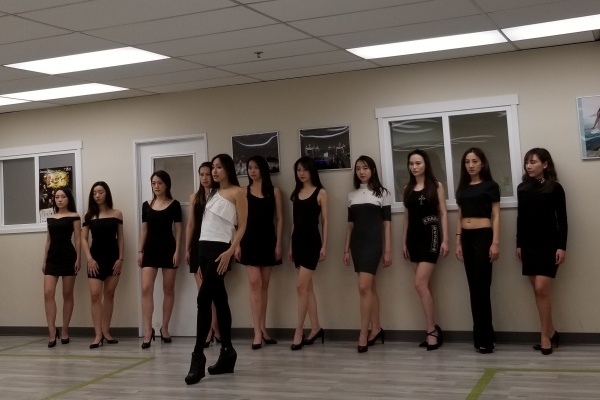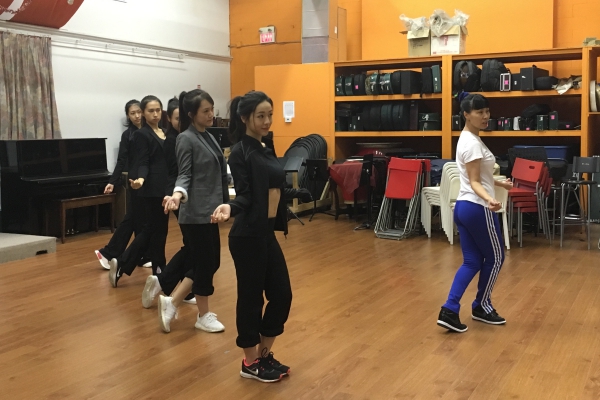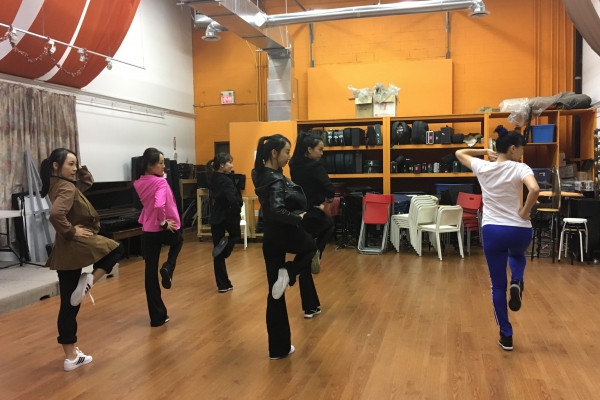 Second chapter of the Pageant Journey: Equipped with Beauty Knowledge
2018-10-11
In addition to a fabulous makeover with a variety of trendy outfits, the 10 contestants attended lectures to learn more about skin structure, skincare routines for every season as well as the latest information on skincare technology and products.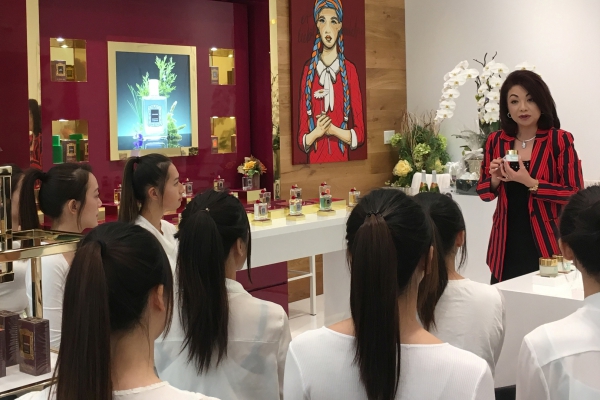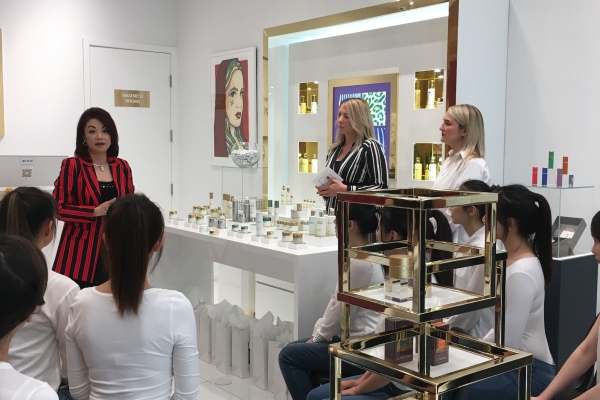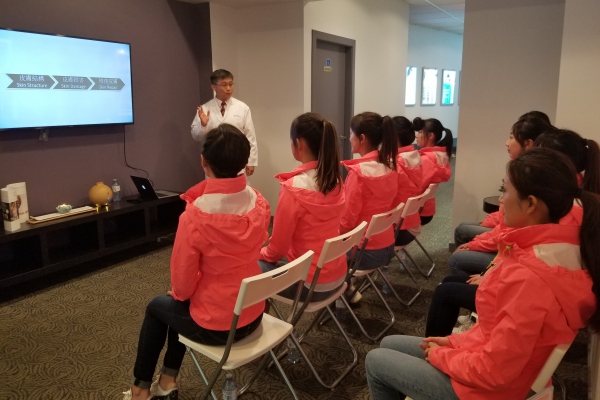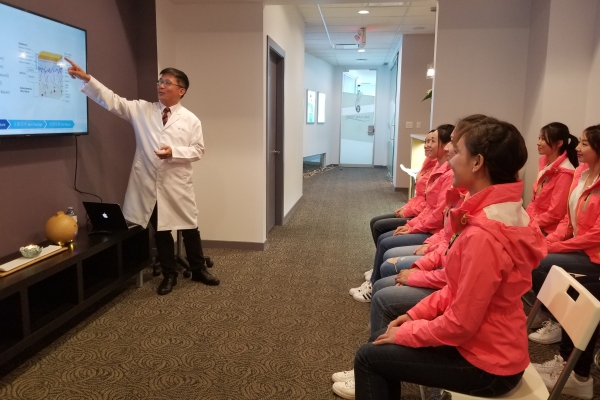 In the midst of their hectic training schedule, the finalists also managed to enjoy some relaxing and delightful moments when receiving luxury manicure treatments. To keep updated with other news on Miss Chinese Vancouver Pageant 2018, do follow our social media closely!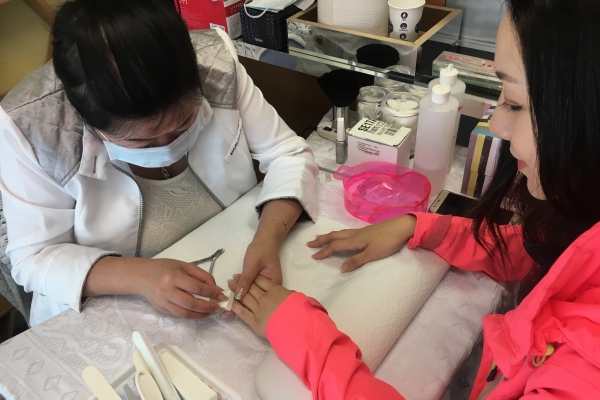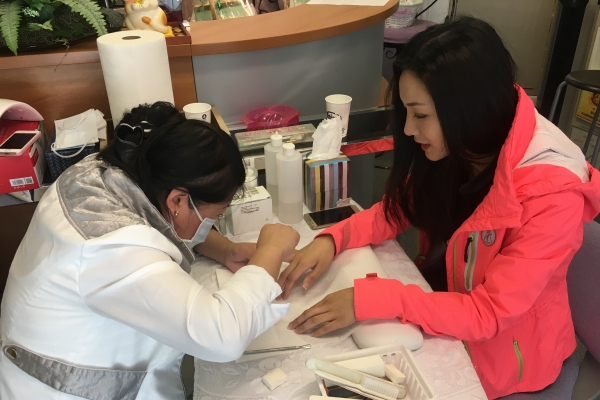 Pageant Journey: Beauty Secrets
2018-10-05
Radiant complexion and confident smile are crucial elements contributing to a great first impression. Coached by skincare expert, the 10 finalists learned how to stay the best through skincare and makeup seminars. They were also fortunate to receive dental care tips and teeth whitening services from dental professionals. Confident, elegant, radiant, they are all ready for the rest of their jouney.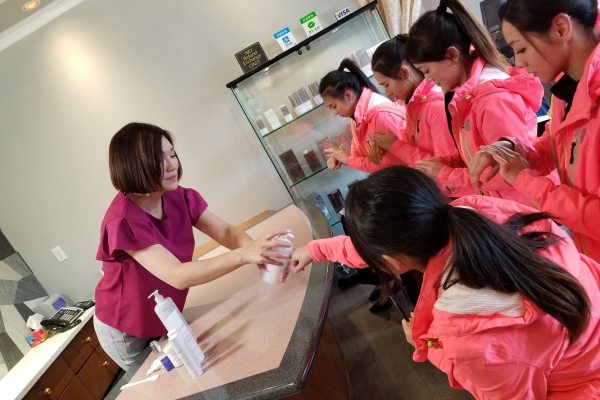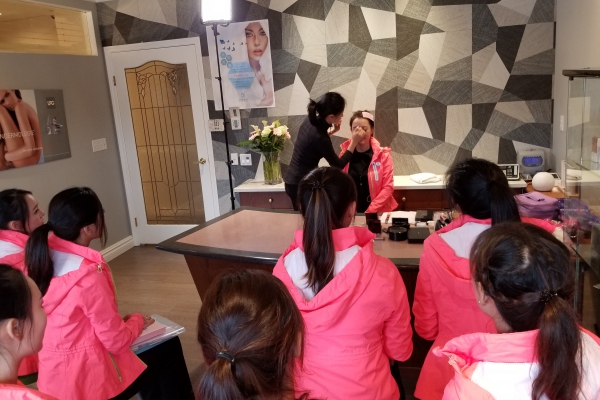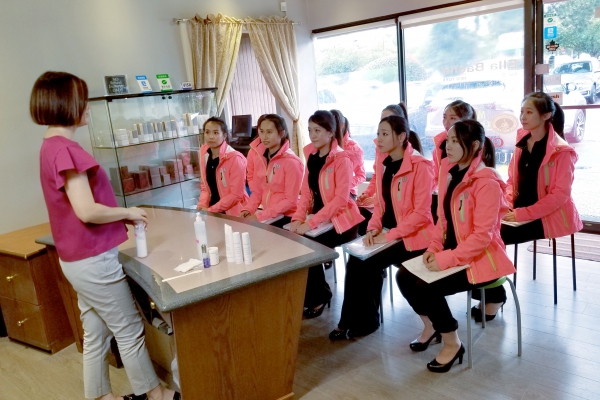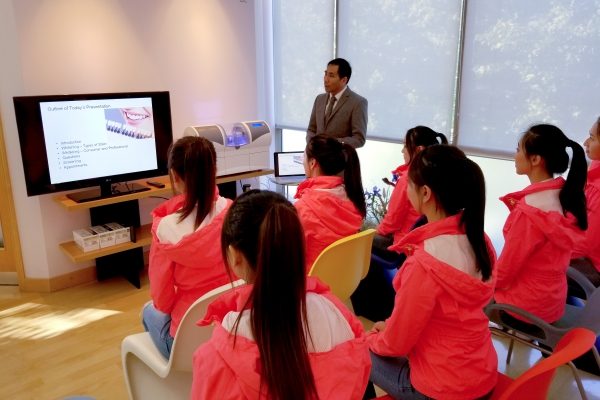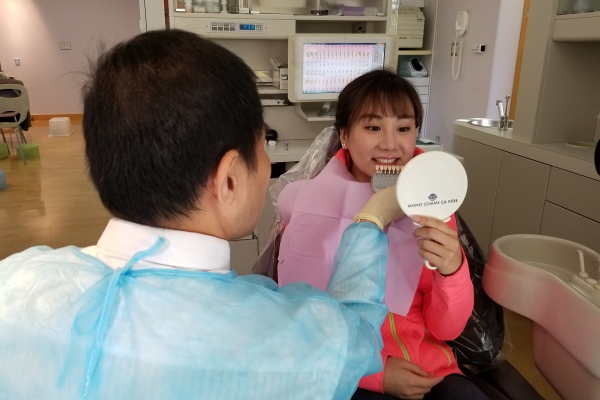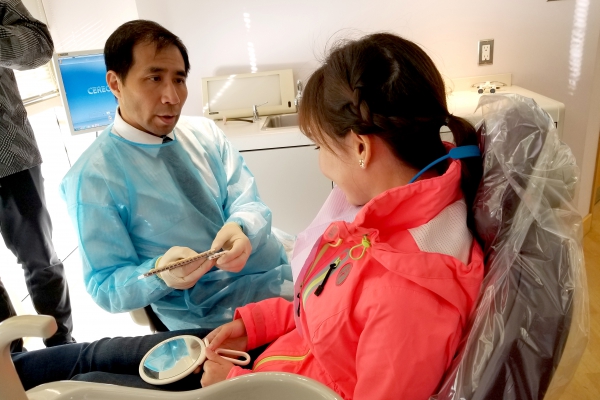 Close encounter with Anthony Lun and William Hu
2018-09-27
In preparation for the first photo and promo shooting, the 10 finalists frequented Fairchild Television lately for meetings and fittings. In the midst of their busy schedules, the girls were lucky to encounter Anthony Lun, the guest of What's On and City Chat, and William Hu, the special guest performer of the upcoming Glamorous Classics Night. William, the MC of Miss Chinese Vancouver Pageant 2014 and Anthony, the special performing guest of Miss Chinese Vancouver Pageant 2006, flashed back on their performances in the dazzling evening and encouraged contestants to work hard to present their best at the Final.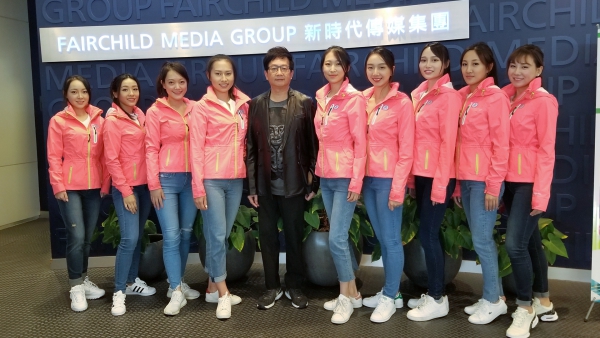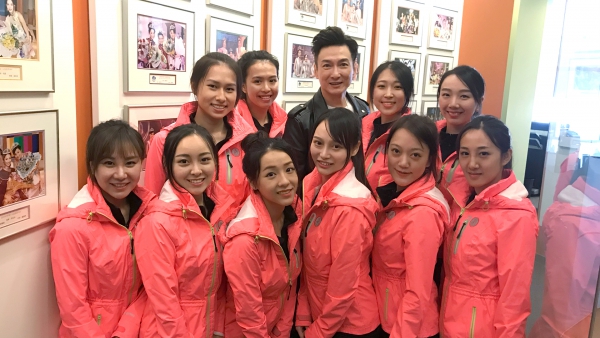 First chapter of the Pageant Journey: Stunning Transformation
2018-09-25
MCVP professional team has been working hard to help contestants to manifest their hidden potentials. After professional consultation, the contestants embraced a completely new look with a unique hairstyle while Image Director Betty meticulously studied the girls' body features to design distinctive styles to bring out their charming personalities. Stay tuned for the highly anticipated new image of the MCV '18!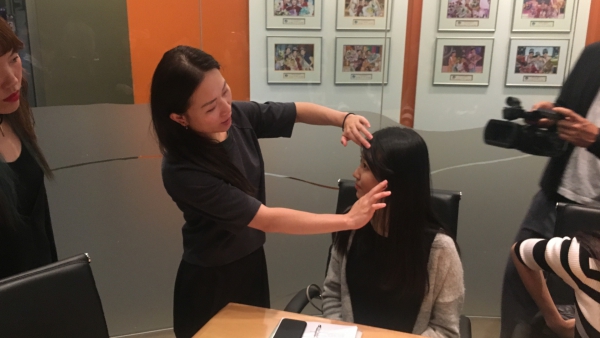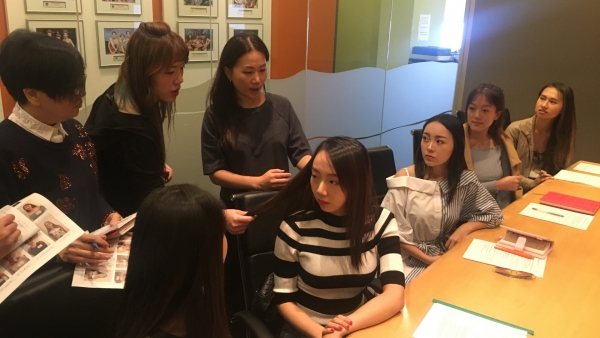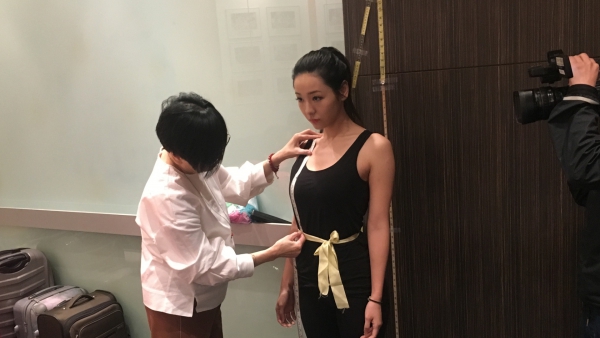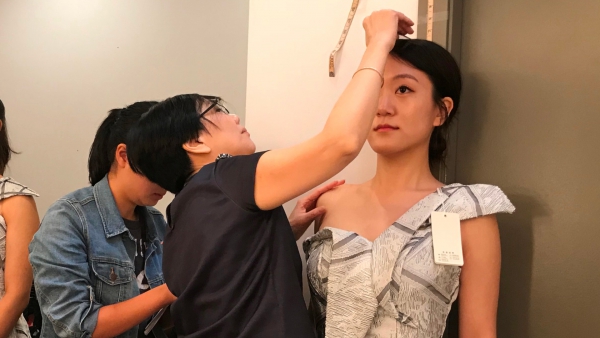 Contestants ready to embark onto the Pageant Journey!
2018-09-19
A series of auditioning challenges after, ten gorgeous Miss Chinese Vancouver Pageant finalists have been chosen. Under the witness of a notary public, they signed contracts with Fairchild and officially launched their three month pageant journey with a full schedule of professional training ahead! Good luck to you all girls!!!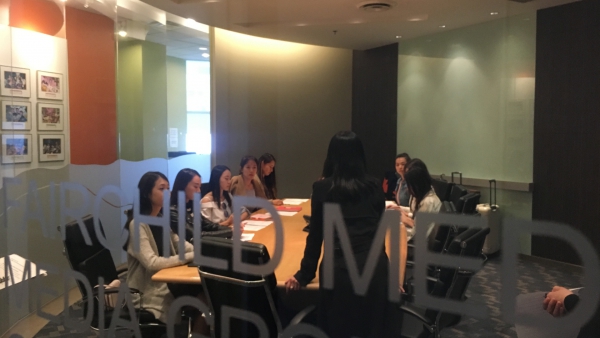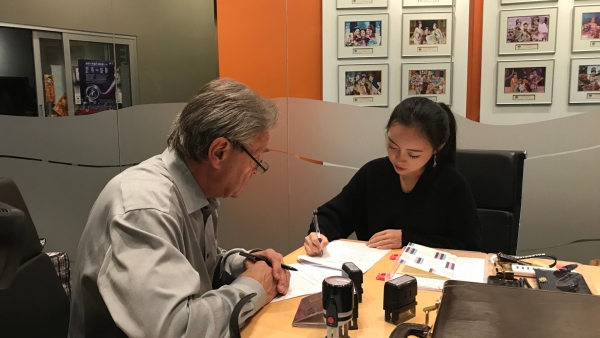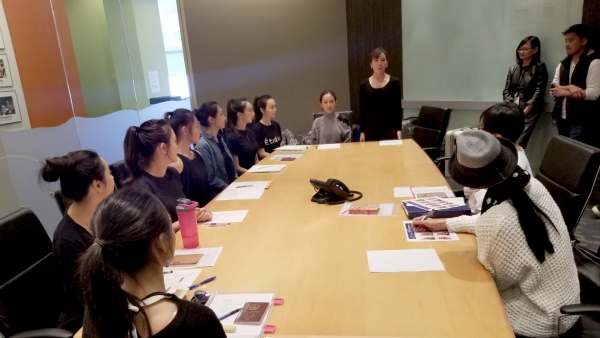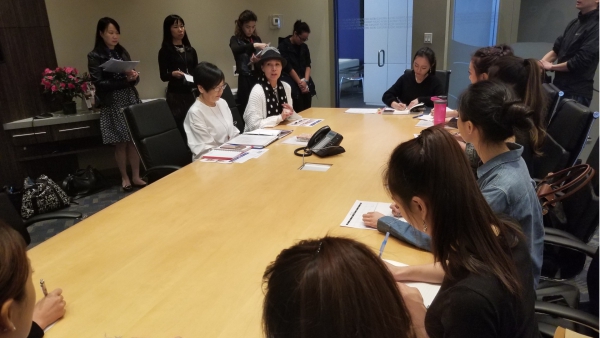 Miss Chinese Vancouver Pageant 2018 Audition
2018-09-15
Miss Chinese Vancouver 2017 Cheryl Ng, Ruby Ng, and Tingting Niu's inspiring recruitment promos, together with their useful tips and encouragements shared on social media have triggered tremendous responses from many young ladies to audition for this year's Pageant.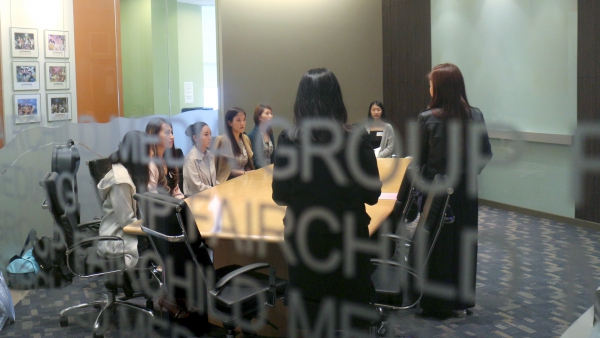 Coping with the theme, "Classics ∞ Abound", contestants looked back to many classic talent performances delivered by our former Miss Chinese Vancouver participants, and brought forth some exceptional yet nostalgic talents, including playing pipa, guitar, Chinese dance, Kpop dance, and freestyle dance.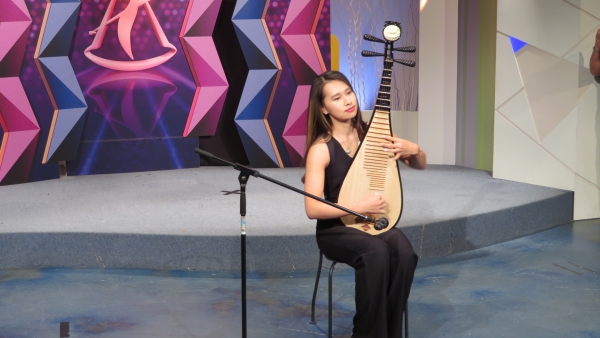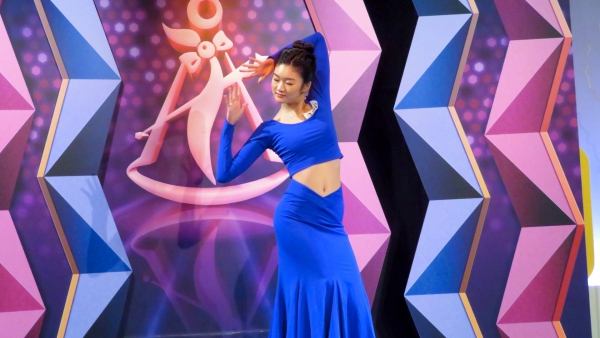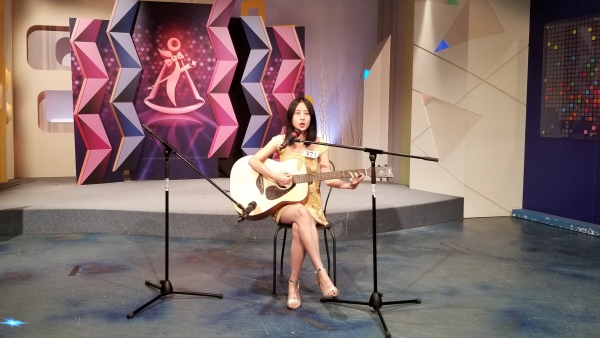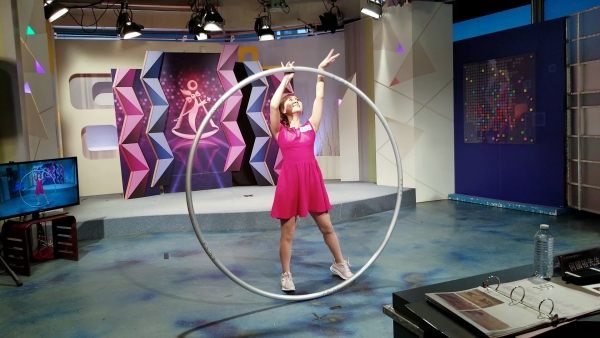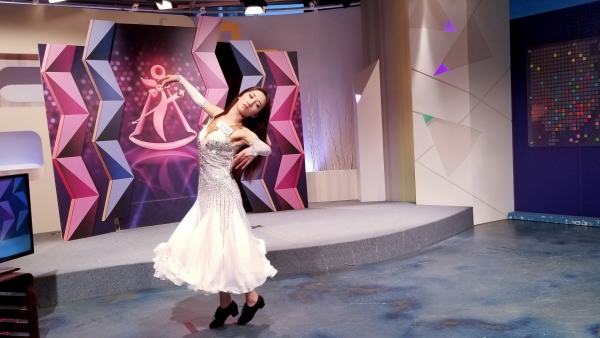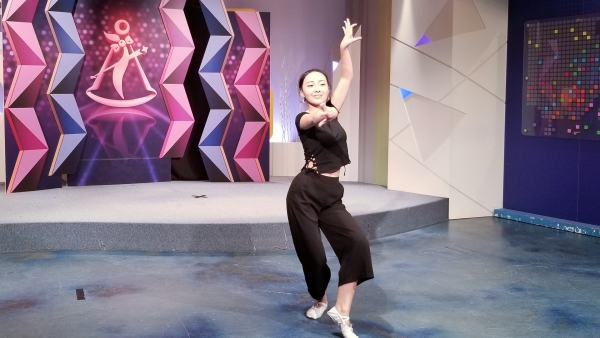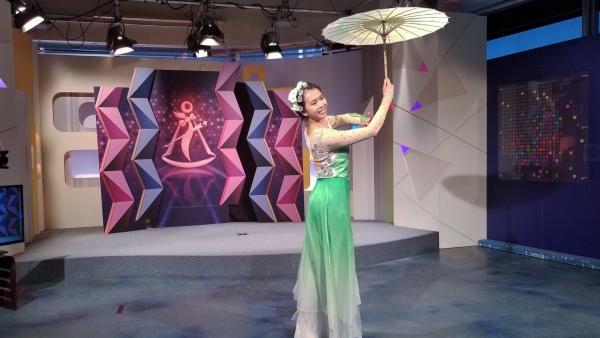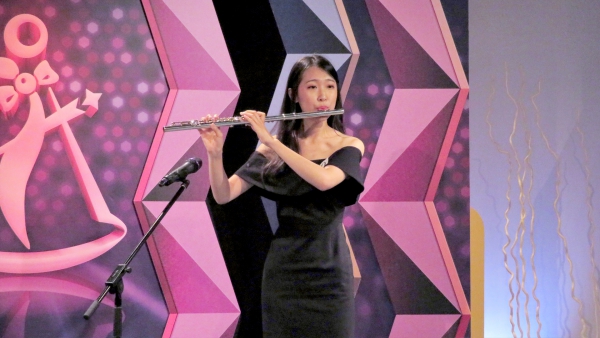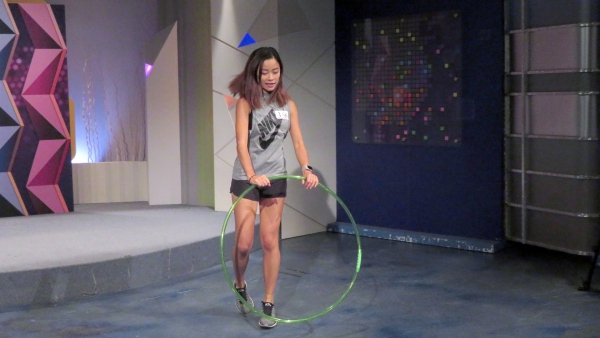 The performances not only showcased the contestants' unique charisma but also impressed the judge panel formed by Fairchild TV host William Ho, Talentvision host Carmen Shao, Fairchild TV's Sales and Marketing Controller Helen Lee, and Senior Producer Francis Ho.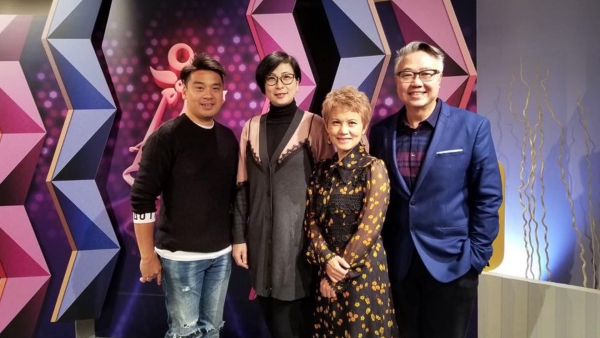 After much deliberation, 10 finalists were selected to go through a series of professional trainings in preparation for the Pageant Final. If you long for more sneak peeks of the audition, make sure to follow MCVP official website, Facebook and Instagram (mcvpCanada) .
Linda and Gloria Leave a Mark on MCVP History
2018-09-07
Another Era - Starts September 10 on FTV2HD
Monday to Friday 5:30 pm, 9:30pm (PST) | Monday to Friday 8:30pm, 12:30am (EST)
Congratulations to new mom Linda Chung! Two years after her daughter Kelly was born, Linda recently gave birth to a baby boy. The upcoming drama, Another Era, would probably be the full-time mum Linda's last drama in the foreseeable future.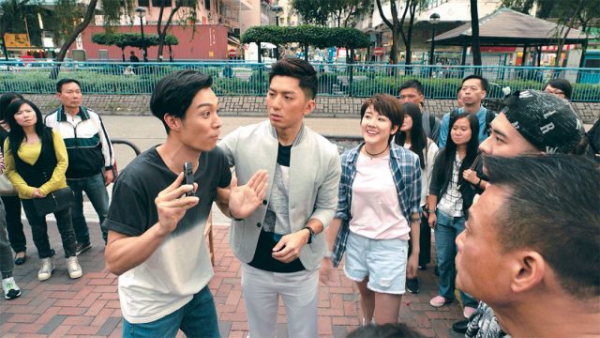 Filmed in Vancouver and starring the adorable Linda, Another Era will definitely lure the hearts of many Canadian audiences. Moreover, it features another talented Vancouverite Gloria Tang, who also captured both the titles of Miss Chinese Vancouver and Miss Chinese International just like Linda. Gloria will team up with Benjamin Yuen and Pakho Chau to form the "Another Era Trio". The collaboration of two Miss Chinese Vancouver's who were crowded in different generations will sure leave a mark in the history of Miss Chinese Vancouver Pageant.
MCVP: A Perfect Starting Point to Realize Your Dream.
2018-08-31
Many people dream of becoming a doctor when they are young, however, only a few of them persist until they succeed. Recently, Dr. Charmaine Ma was invited to appear on Leisure Talk to share topics about home care and healthcare. Once a Miss Chinese Vancouver Pageant finalist, Dr. Ma had the opportunity to explore works at different social welfare organizations and understand the needs of patients, further reinforcing her determination of becoming a member of Doctors Without Borders (Médecins Sans Frontières). 10 years after, she is now a licensed physician and one step closer to her dream. No matter what your next goal is, Dr. Ma can certainly be your role model. Miss Chinese Vancouver Pageant – start dreaming and it starts from here!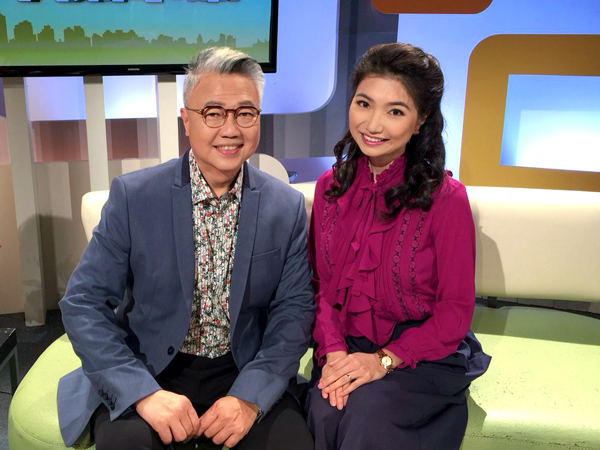 Cheryl Ng, Ruby Ng, and Tingting Niu: Reminiscing On the Past and Looking Forward
2018-08-29
The Miss Chinese Vancouver Pageant is not only about beauty. In fact, the title of Miss Chinese Vancouver also symbolizes kindness and positive energy, just as the winners of last year's Pageant, Cheryl Ng, Ruby Ng, and Tingting Niu, who strive to give back to the community in every way possible right after the final. They recently took a moment to reminisce on their one year experience as Miss Chinese Vancouver and share their future plans in Leisure Talk and City Chat. Ruby revealed that she successfully fulfilled her grandma's wish as she captured the title of second runner-up. Tingting was deeply touched by her unique experience visiting the AIDS-impacted orphans in mainland China. Lastly, Cheryl plans to put more effort on helping small animals and advocating animal rights in the future. Are there any wishes you want to achieve through the Miss Chinese Vancouver Pageant?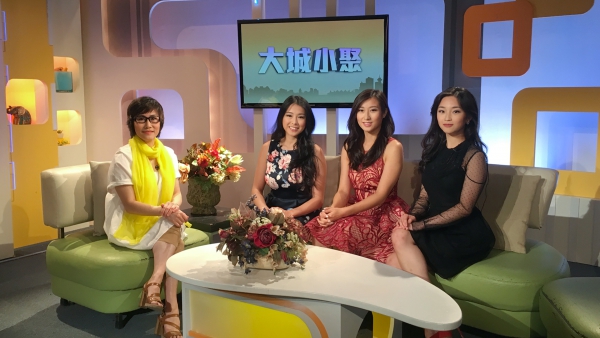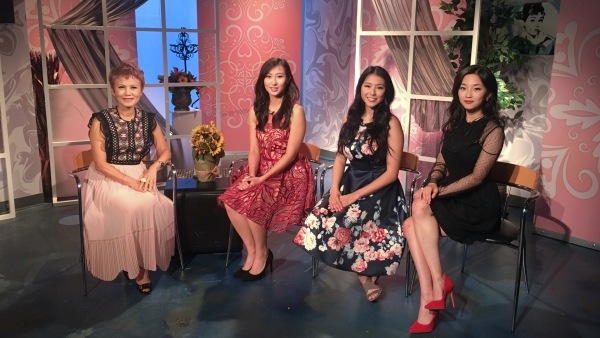 Behind-the-scenes sneak peek of MCVP 2018 Recruitment Promo
2018-08-27
Miss Chinese Vancouver 2017, Cheryl Ng, Ruby Ng, and Tingting Niu had a lot of fun when shooting the Miss Chinese Vancouver Pageant 2018 Recruitment promo as they shared their inspiring experience at the Pageant journey.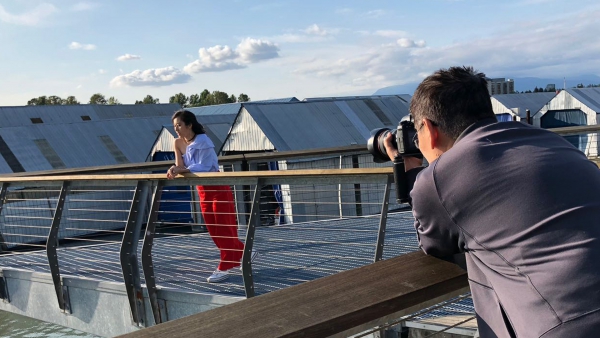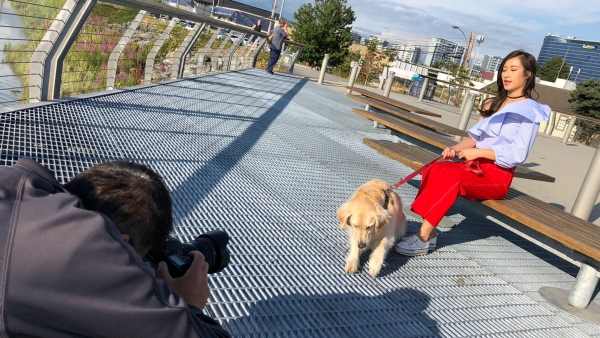 Cheryl was glad to discover her true self in the midst of the competition. Over the past year she has actively participated in different community services, working towards becoming an animal rights advocate in the near future.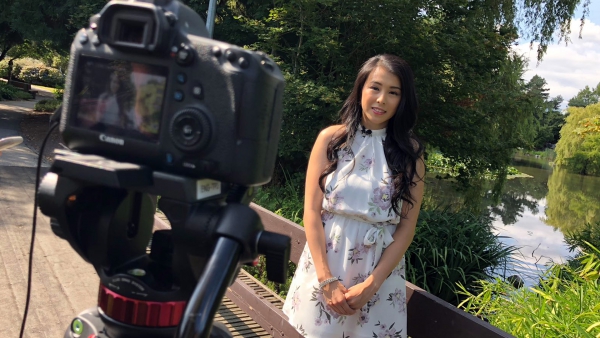 The energetic and athletic Ruby joined the Pageant because of the promise she made to the grandma. After the training, she has now been transformed into a more independent and confident woman who has a good grasp of styling.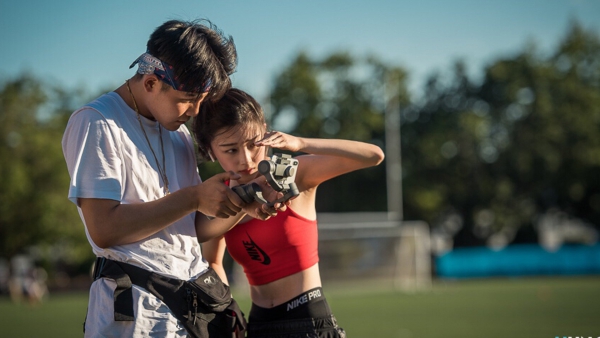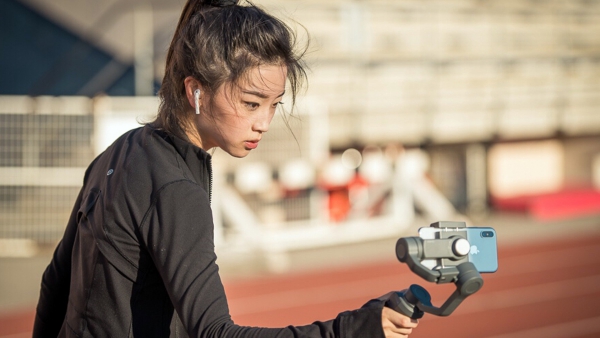 The Interdisciplinary Performance and Visual Arts Major Tingting filmed and edited the recruitment promo herself, encouraging all Vancouver beauties to showcase their potentials through the Pageant. Application deadline is September 14th (Friday) at 5pm. Click here to apply online. Don't miss this opportunity to open up a new chapter in your life!
Cheryl Ng, Ruby Ng, and Tingting Niu : Let's welcome the challenge!
2018-08-21
Almost one year after joining the Miss Chinese Vancouver Pageant, winners Cheryl Ng, Ruby Ng, and Tingting Niu recently teamed up for a Popular Lifestyle and Entertainment Magazine photo shoot in Chinatown for the launch of this year's Pageant. Paralleled to Vancouver Chinatown, a fascinating area filled with historic treasures while currently embracing new elements, the Miss Chinese Vancouver Pageant attempts to showcase a harmonious blend of the traditional and contemporary.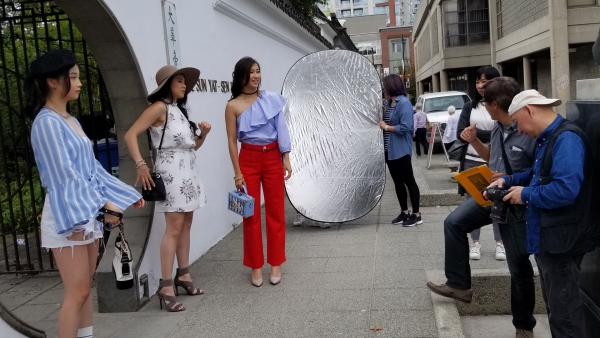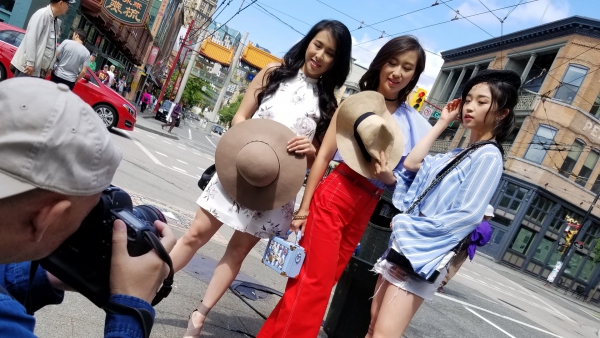 Enjoying the PLEM magazines featuring former Miss Chinese Vancouver's, the 3 gorgeous ladies put on stylish outfits and roamed the streets of Chinatown, demonstrating a perfect mix of classic and modernity.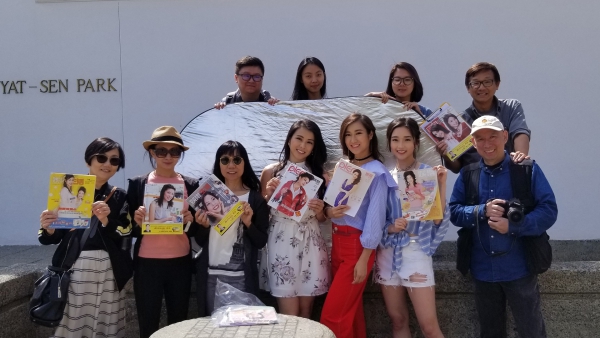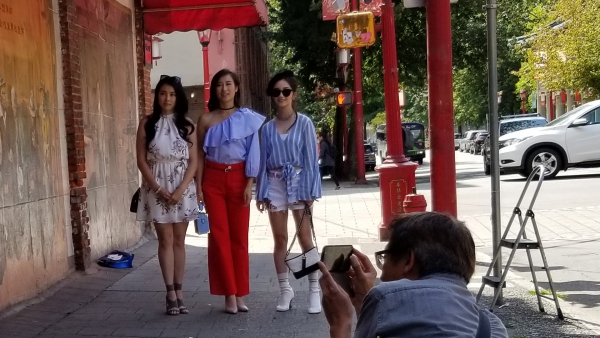 Cheryl : Let's get ready for MCVP 2018!
2018-08-20
Miss Chinese Vancouver 2017 Cheryl Ng appeals to potential talents to join this year's Pageant in the upcoming recruitment promo. Coping with Fairchild Television's Silver Anniversary theme, the producer employed black, white, red, orange, and silver to showcase 2 contrasting personalities of Cheryl : energetic and youthful vs. elegant and cool.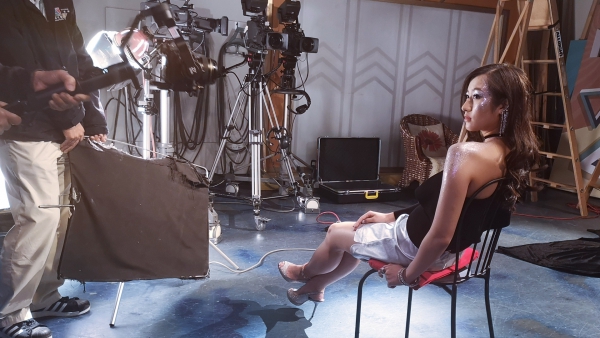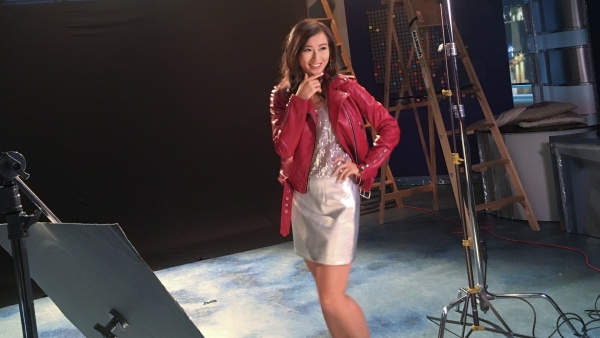 As the shooting coincidently fell on Cheryl's birthday, Fairchild team members prepared a little surprise celebration for the birthday girl who happens to be of the same age as the Company!